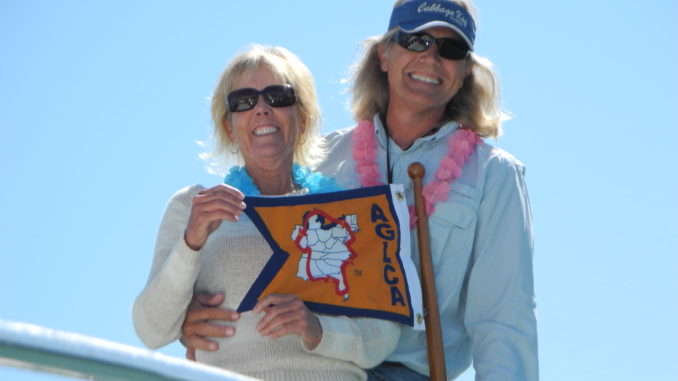 Ever wonder what it's really like to cruise America's Great Loop? Then the AGLCA seminar, "Great Loop Cruising: A Guide to the Looper Lifestyle" is for you!
Many of us have a Great Loop cruise on our bucket list.  But few actually move beyond just dreaming of the Loop, to investigating whether and how to make it a reality.  America's Great Loop Cruisers' Association is pleased to introduce this new one-day seminar designed to help answer the questions most people have about the Great Loop.
•    How much time and money will it take?
•    What kind of a boat do I need?
•    How can I leave my home/kids/grandkids for an extended period of time?
•    Will my spouse and I still like each other after spending so much time together?
•    Is it safe?
•    Will I see interesting things, or just cruise along at a turtle's pace for a whole year of my life?
•    I like my lifestyle.  Can my life on the water replicate what I have at home?
•    We've never handled a large boat before.  Why start now?
•    How will I know what to do in an emergency when we're all alone on our boat?
If these are questions you (or your spouse) have pondered, this seminar is for you.
Seminar Sessions (subject to change):
"Introduction to the Great Loop", presented by Kim Russo, AGLCA Strategic Development
This session explores what you'll see along the Great Loop route through photos taken by members.  It also includes advice and feedback gathered from other Loopers on why they choose to cruise the Great Loop, what the Great Loop lifestyle entails, and what challenges and triumphs they experienced during their trip.
"Cruising Together – How we Started", presented by Captains Chris & Aylse Caldwell, Captain Chris Yacht Services
From their first weekend adventures to living the dream aboard a 44-foot trawler, your eyes will be opened by Captains Chris and Alyse Caldwell as they share their experiences cruising together- and still liking  each other! This presentation is a must for future cruisers who are wondering how it can be done.
"Don't Leave Without…", presented by AGLCA members who recently competed the Great Loop (aka Gold Loopers)
This session includes an overview of tips and essential items to consider in categories such as Navigation and Boat Handling, Safety and Health, Boat Upkeep/Maintenance/Housekeeping Tools, and Communications.
"How to buy a Looping Boat", presented by Curtis Stokes, Yacht Broker, Curtis Stokes & Associates
Speaker Curtis Stokes will discuss the entire boat buying process in detail, help attendees avoid boat buying pitfalls, and provide guidance on the best boat buying options for the Great Loop. Topics will include boat search options, styles, layouts, Great Loop boat design limitations, valuation services, surveys and closing details.
"The Story of our Loop", presented by recent Gold Loopers
Several of these mini-sessions will be presented throughout the day by local AGLCA members that have recently completed their Loop.  They'll share key details such as the type of boat they Looped aboard, the amount of time they took, their estimated budget, their expectations prior to departure, the challenges they faced and how they were overcome, and their trip's highlights.  Learn how different and personalized each Loop can be!
Ask Captain Chris about becoming a Looper 772-205-1859