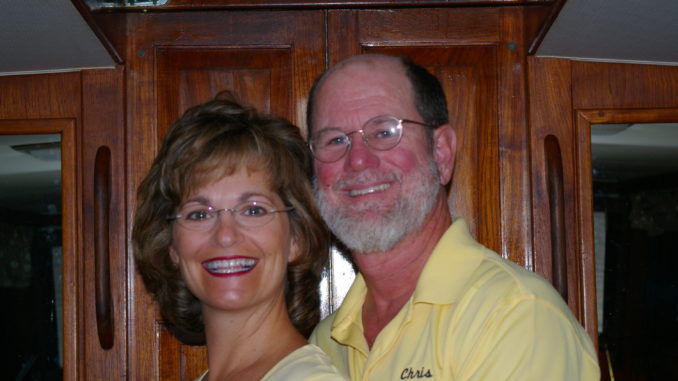 TRAWLER TRAINING & BUILDING CRUISING CONFIDENCE IS OUR SPECIALTY!
(Please scroll down for our resume)
My wife and I are USCG licensed 100 Ton Masters and have real world cruising and commercial marine experiences to share. We Captain during a yacht delivery or crew with new owners allowing them to get comfortable with their vessel operations. After we deliver your new boat safe and sound to your dock, we are available to train you in vessel operation and basic maintenance…Don't have a boat yet? Try our training videos!
A big plus we offer as professional captains is to help you set up preventive maintenance programs for all the vessel systems. Training includes engine oil & fuel filters, generator maintenance, fresh water & black water systems, steering, throttle and shifting systems, air conditioning systems, electrical and electronic systems.
We provide a hands-on total systems learning experience for the new owner. Increasing your level of expertise, we'll suggest spare parts and supplies to have aboard and offer practical knowledge to make basic underway repairs.
We are available to work with you anytime, anywhere to help ease your learning curve. Looking forward to working with you soon.
RESUME
100 Ton Masters License
Near Coastal operation, 200 miles from US Territory
Assistance Towing Endorsement
TWIC – Transportation Workers Identification Card, a Homeland Security requirement for entering secure ports
STCW – Safety Training & Certification of Watch keeper Basic Safety Training
Personal Safety & Social Responsibility
Personal Survival Techniques
Basic Fire Fighting, Broward Fire Academy (Ft Lauderdale)
Basic Medical Emergency Training, First Aid & CPR
FCC Licenses, MROP & RROP
DAN, Oxygen First Aid for SCUBA Injuries
Members of USCG/DOT Drug Consortium
(PLEASE CLICK HERE FOR TESTIMONIALS)
Chris earned his first USCG Captain's License at age 18, working in charter fishing & SCUBA diving boat operations first in the Gulf of Mexico and most recently in the Florida Keys. Operating oilfield service vessels, Chris also boasts a strong commercial marine background including maintenance and repair experience in some unique settings. In addition to his marine experience, Chris also enjoyed a successful Professional Sales Career while living in Louisiana.
Alyse worked in the nursing field as an Administrative Director and still maintains her Louisiana RN license. Her significant cruising time allowed her to also earn her USCG 100GT Masters license. We lived aboard our personal 44 ft Motor Cruiser full-time since 1995. Hailing from the port of New Orleans, we began our full time cruising adventure in the year 2000. Married over thirty years, we have many tales to tell!
As Water Taxi Captains, we were both mentors for the youth of Baltimore. Training the underprivileged teens in the safety requirements and basic boat handling skills, many of these new mates earned sea time toward their own Captain's license.
As Charter members of the Gulfstar Owners Club, we have shared our vast experience with the members by speaking at rendezvous seminars and have published maintenance booklets and how-to materials for on-the-sea reference. As presenters at TrawlerFest, CruiserPort, Great Loop Rendezvous and GulfCoast Yacht and Boat Shows we encourage and coach new boaters to Live the Dream. Our latest endeavor is AskCaptainChris.com and includes training DVDs and personal cruise consulting.
Delivery & Training is a key part of Captain Chris Yacht Services. You will find us at sea all along the Eastern and Gulf Coast of the United States. From New Orleans to New York, Miami to Maine, The Conch Republic of Key West to Canada, Charleston to the Chesapeake, Bahama Bound and Back.