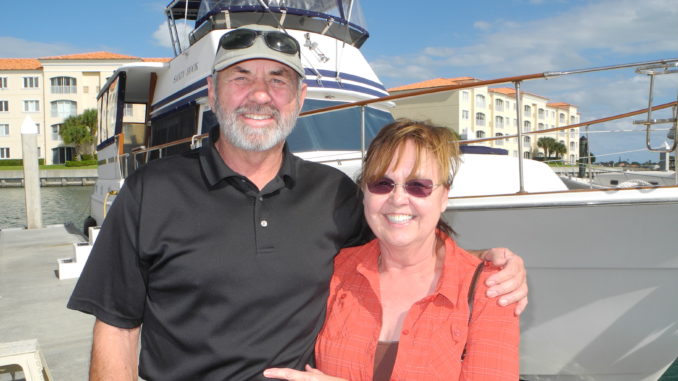 This California couple met us a few years back at TrawlerFest in San Diego. Like so many of our clients, research is a long but fun process. Fitting in time aboard with us is essential when you still haven't found your perfect boat and want to make sure the cruising life is for you.
After a whirlwind few days aboard with us last month Jim sent us this note to let us know how the research is progressing:
Hi Chris and Alyse – Hope all is well. We're back in the routine here in California still talking about our grand experience on Sandy Hook with the both of you and Bert. I have been reading the posts on the blogs you sent and find them very interesting and in one case sometimes exhausting. Anyway, thought I would let you know I'm making a solo trip back to Florida at the end of February and hopefully make Trawler Fest….
(NOTE: We no longer charter our boat but are pleased to come aboard YOUR boat anywhere for personal training with you and your mate)
Here are a few photos that capture the essence of our training trip together. Don't you wish it was YOU in the helm seat?