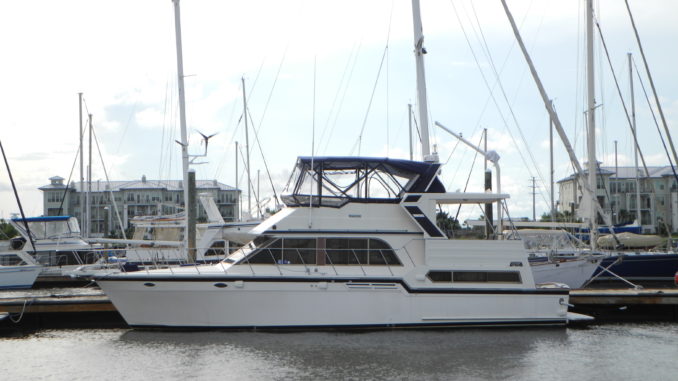 Kris and Kelly met Captain Chris and Alyse at a boat show in Baltimore. Long before they purchased their Jefferson 46 they were like most of us, researching and gathering information that would help them live their dream.
Their long range cruising plans include the Great Loop and cruising the warm waters of the tropics instead of spending their winters in the chilly north.
With the support of a buyers broker they found this roomy and comfortable cockpit motoryacht- a Jefferson 46.
After purchase, their first call was to Captain Chris for hands-on training aboard their new boat. Coordinating schedules, Captain Chris joined these new boat owners for a few days of owner maintenance, docking, more docking and anchoring practice.
If you think you may want to have your own boating adventure check out this NEW seminar geared to the novice with all the HOW-TO questions answered by industry professionals.
Check out the fun below!