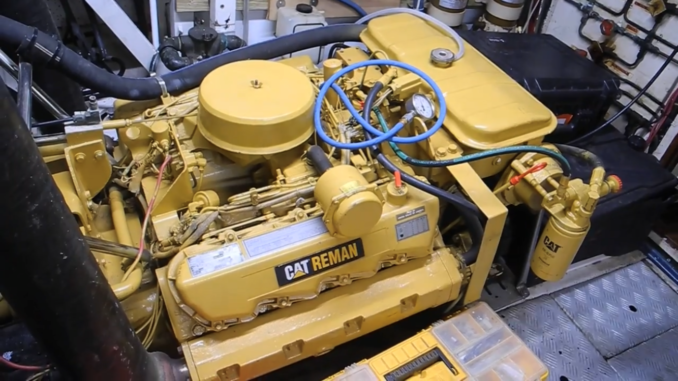 Where you find us…
Many of you watch videos from our YouTube Channel Ask Captain Chris. This boat owner had seen a few of our videos, read the comments and still had some questions. So, he decided to give us a call. In a short 10 minute phone conversation we were able to help him get back on his way. He sent us this email to follow up on his results. We love it when things work out for you!
Boat Owner tells Captain Chris: It's now a Piece of Cake!
Chris,
I spoke to you the past Monday while you were transiting on a large vessel.  You took some time to help me figure out where the zincs on my 1990 Cat 3208 were located.  Today, following some of your suggestions, I successfully replaced all zincs on my 3208. Once I knew where to look, the replacement was piece of cake….Thanks, Mike
But if you aren't even sure why you have a zinc, what it does or how to find it, consider attending one of our 2-day Introduction to Boat Systems seminars.
Want to learn more about your boat?
Ask Captain Chris at a seminar, boat show, email chris@captainchrisyachtservices.com or call 772-205-1859.