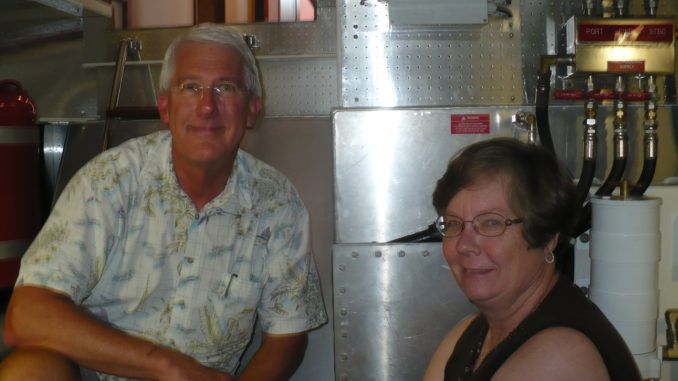 A couple from Texas purchased a rare Kadey Krogen 48 North Sea Trawler with twin John Deere engines and twin Northern Lights generators. Laura Kanzer from Kadey Krogen Yachts recommended Captain Chris Yacht Services to ease their transition into a blue water cruising trawler.
We spent the morning reviewing all the systems below deck. Captain Chris often helps new owners learn all about the equipment that helps to make their boat comfortable and efficient. We took the afternoon to review and practice anchoring and docking this terrific trawler.
After securing lines at the dock. we planned their trip home using paper charts first then comparing these notes to the GPS chart plotter. Their float plan included travelling from the Kadey Krogen office in Stuart, FL, around the Florida Keys then direct to Corpus Christi, Texas, straight across the wide open Gulf of Mexico. The next morning they were set to cast lines and start living the dream!
Take a cruise through the photos below.