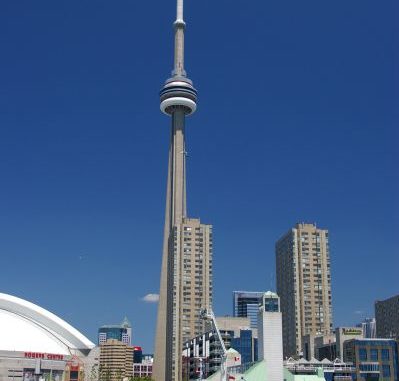 Vessel Type/Length – Cruisers 45.5 Motor Yacht
Cruising speed – 24 knots
Engine type / Horsepower – Twin Volvo D9 500 HP.
Starting location – Palm Beach Gardens, FL
Final destination – Toronto, Canada
The owners and I departed Palm Beach Gardens FL headed for the boat's new home in Toronto, Canada. The trip started on Memorial Day Sunday with rough ocean conditions. We made the right decision to stay inside and travel the ICW until the weather permitted us to cruise in the ocean.
Because of the holiday and the slow/no wake zones it took forever to travel up the ICW until we reached Hobe Sound. There we could finally travel at speeds that this boat was designed to do.
Our first night we stopped in Cocoa Beach Florida, docking at a marina. This was an early day because we didn't have enough daylight to reach Daytona Beach. We walked the town and enjoyed a fine Italian Restaurant. A great start to a new adventure.
The second day we traveled in the ICW to Fernandina Beach FL. We stopped at the City Marina and strolled the historic downtown area before enjoying a seafood dinner at a waterfront Restaurant. They even had Abita Beer – I'm from New Orleans and this is a beer brewed across Lake Pontchartrain in Abita Springs, LA.
Day three we remained in the ICW, cruising past the Submarine Base in Kings Bay GA finally anchoring in the North Edisto River, just South of Charleston. You might think that we would be bored in the "ditch" but the scenery and tides are changing constantly.
Our fourth day brought early morning fog with maximum visibility of less than 1/4 mile confirmed by radar. It's always a good idea to keep your RADAR on during good weather so you'll be comfortable with what you see on the screen during periods of decreased visibility. Later around 10 AM we headed a short distance to Charleston for a visit and some scheduled maintenance. While some warrantee work was being completed we hitched a ride on the City Marina Courtesy Van and explored downtown, ending up at the Boathouse restaurant for a dinner to remember. YUM!
On the fifth day the weather finally cleared and the winds died, allowing us to run in the wide open Atlantic Ocean. Hooray! We passed historic Fort Sumter as we steered Northward towards Cape Fear River and Beaufort, North Carolina. Our destination was Beaufort but we built in a pre-programmed way point at Cape Fear in case the weather turned bad on us.

Arriving in Beaufort early in the afternoon we fueled then took a short walk around town, finding an ice cream parlor for a special treat. Then we cast off to head as far as possible before dark. We decided to anchor at the crossroads of the Neuse River, the ICW and Pamlico Sound in a dead end creek which protected us from the winds.
Next morning weather was clear so we took a shortcut up through Pamlico, Croatan and Albermarle Sounds to pass through Coinjock, NC and into Great Bridge Lock, VA.
Our next concern was the approaching tropical storm Barry. Our plans were to travel through Norfolk and into the Ocean for a quick trip to Cape May NJ. Because of Barry we were more comfortable making the decision to travel as far as we could today in the Chesapeake Bay and take a marina in Deltaville, VA. You know what they say about a bad day on the water is better than a good day at work! So it rained a bit.
After watching the weather channel on cable TV we decided to leave at first light next morning and get into an area we could enjoy if Barry became a threat and we were stuck a day or so. Annapolis was our choice, so we pulled into the fuel dock before lunch then moved over to Ego Alley to tie up for the night. As we watched all the weather forecasts we saw on TV and heard on the VHF, we got a lot of rain but not too much wind. End result, all we had to worry about was the city parking lot flooding but we didn't have a car so that wasn't our problem.
Winds died overnight so we headed out the next morning into a light fog with visibility about 1 mile. We could see ships in the channel on the radar so we stayed out of the shipping lanes and traveled about 10 knots until the fog lifted and we could go fast again. Twenty-four knots spoils you. We continued up the Chesapeake to the C&D Canal, down the Delaware River and were able to make Cape May NJ in early afternoon for fueling. We didn't NEED fuel but I prefer to have my fuel tanks FULL when running in the Ocean. Because you don't know what to expect and I'm a full-fledged eagle scout I don't like to run out of fuel. Plan for the worst and you'll be happy not to need all the extra supplies.
Anyway, we continued on to Atlantic City NJ for the evening. The big day arrived with beautiful weather and a nice calm ocean. After cruising up the NJ coastline, past the Atlantic Highlands we saw the skyscrapers of NYC. We rounded Sandy Hook, NJ and faced the Varizanno Narrows Bridge and Lady Liberty. Such a beautiful and emotional sight we decided to stop for lunch at Liberty Landing Marina to relax and take in the views.
Onward, we headed up the Hudson River past "the city" and West Point Military Academy to a marina off the river in a small creek so we wouldn't be waked by passing tugs during the night.
We're getting close to our final destination. Today we travel to Schenectady for another marina and then to Lock # 20 for a night on "the wall". We were fortunate to find a retired couple that offered us a ride to the store to reprovision We have been in the New York Canal System for a while and have many more miles to go. I lost count but I think we had 42 locks to do in 3 days? After crossing Lake Oneida, NY we have 1 more lock before we turn North and start the Oswego Canal System that ends in Oswego, NY.
Caution: when planning a trip through the New York Canal System. Erie Canal's lowest overhead crossing is about 15 feet, Oswego Canal has a higher span but still only 20 feet.
We finally see our destination across Lake Ontario. Good weather, no seas (what do you call no waves in the Great Lakes?) and we head direct, straight across to Toronto, Canada.
Our arrival was nice. We were early because we planned for worse weather conditions so we took an extra 45 minutes to tour through the Toronto Inner Harbor to see the city and the CN Needle Tower. As we exited the Western Channel we saw a tall ship entering the harbor, only 10 miles from our final destination of Port Credit, Toronto, Canada.
Our trip totalled 1965 miles over an 11 day travel period.
This was a delivery trip and I'm sorry to say we were not able to take much time to enjoy the small towns and cities along the way. Maybe next time?