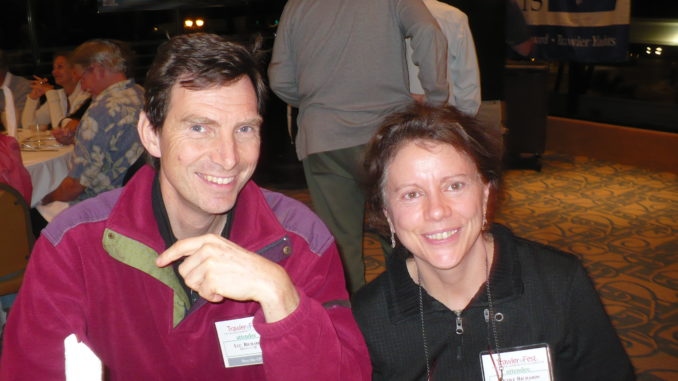 One day after coming home from Trawler Fest Fort Lauderdale and poof! We are welcoming a Quebec couple aboard Sandy Hook for trawler training. This adventurous couple drove their fifth wheel down from the artic northern winter to enjoy our Florida sunshine and a few days aboard, living the dream with us.
(NOTE: We no longer charter our boat but are pleased to come aboard YOUR boat anywhere for personal training with you and your mate)
While their goal is to become full time cruisers in the next year or so, they only have small boat experience on lakes in Canada. Gaining experience cruising on our 44 foot Trawler will not only help them become more confident on the water but will also help narrow their focus while looking for that perfect boat.
Spending time aboard cruising enhances the learning and makes for a nice getaway any time of the year. The Atlantic coast is great for experiencing everything about tides, currents, sand bars, ocean inlets, range markers and the value of a good sun screen.
After 3 days aboard we fit in a visit to a boatyard so Luc and Nicole can appreciate the hull forms of full displacement, semi displacement, planning hulls, full keels, skegs, prop pockets and stabilizers. This couple is on a mission to find the right boat for cruising and living aboard while learning gives them insight as to which features they'd like on their own dream boat.
Now a more experienced and educated couple, Nicole and Luc are ready to start living the dream aboard their own trawler….. when will you start living YOUR dream?? Send us your dates…