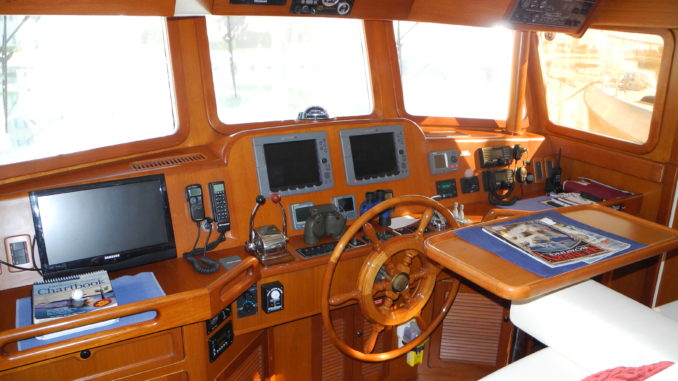 No Boat Show Nearby? No Problem. Depending on your location and the boat of your dream's location, Ask Captain Chris to help. Searching for the perfect boat creates a list of questions that we can answer. While we are NOT brokers we can help you discover the Perfect Boat for you. In fact we have a 1 hour video just for starters. Take a look at these boats below to see the difference in their style and function.
Some are sleek and fast, while others are more trawler designs with slow but economical fuel consumption. And then there are the boats in between. Called either semi-planing or semi-displacement, they are efficient at both fast and slower speeds.
Ask Captain Chris for a Consult
Last month we did quite a few FREE 15 minute consults and spoke with many new boaters and even more dreamers. If you sign up for our newsletter we will contact you when our next FREE opportunity will happen again! In the meantime, our consult rates are a bargain when it comes to learning all you can before you buy your perfect boat. And, after you do buy your boat, we can help demystify some of the onboard systems for you. Give us a call. 772-205-1859
What about propulsion systems.
Single or twin diesels or maybe the newer POD drive designs. Our Introduction to Boat Systems 2-day seminar can help you understand more about the design and maintenance of many different items aboard including the engines. But if you can't make the seminar then poke around our YouTube channel in the Marine Engine Playlist. There is something out there for everyone. Let us help you learn more about the Perfect Boat for you.
FaceBook Live
In fact, join us this Friday in Fort Pierce for a Virtual Tour of a Krogen Express 52 docked in Harbour Isles Marina. You'll be able to find the Krogen Express 24/7 Boat Show at  http://www.krogenexpress.com/boat-show/.  Captains Chris and Alyse will be aboard on Friday, May 15th, 2020 at 10:30 a.m. eastern.   We'll also be broadcasting on Facebook Live on the Krogen Express FB page.  We look forward to seeing you!
It's Time to Go Boating!
No Boat Show Nearby? No Problem. Ask Captain Chris to help. Summer is upon us so get ready to go boating. Take a peek at all the different boat designs below. If you don't have your perfect boat yet and want to learn more then Ask Captain Chris to help 772-205-1859.