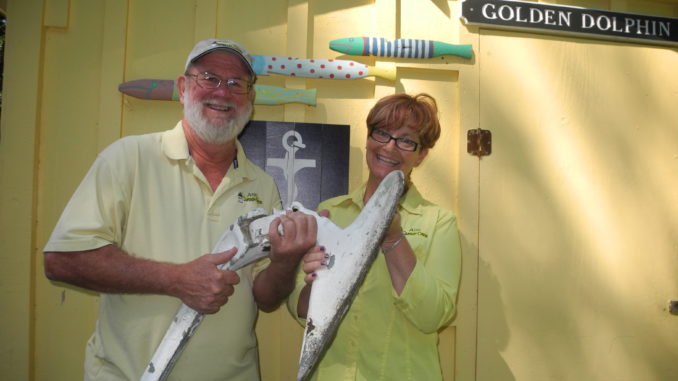 YouTube LIVE chat April 4 at 7pm eastern
Set your alarm for Saturday April 4, 2020 at 7pm eastern so you can join our YouTube LIVE chat about Anchoring. Captains Chris & Alyse AND Chris & Cherie of Technomadia fame will share their anchor experiences and answer your questions. You can follow this link to YouTube, Have virtual docktails with us as we chat about Anchoring.

Ask Captain Chris about Anchoring
With much appreciation to Technomadia AKA Chris & Cherie, you will be able to ask all of us about our anchor experiences…LIVE! Join our YouTube chat this Saturday night and it's as easy as typing in your question. Many boaters aren't comfortable swinging on the hook and would like to be more confident with this task. You can begin to understand more about the concept of anchoring overnight and why we love it! After the chat you can find more information about anchoring here on our site. You can also enhance your learning with our Free Anchoring Tips found here.
Bonus for the Quickest Cruisers to Ask Captain Chris
When you join us at 7pm eastern on Saturday April 4th for our YouTube LIVE chat about Anchoring you can Ask Captain Chris all about this important boating skill. And! the first 10 people who email us after the chat is closed will win the opportunity for a FREE phone consult with Captain Chris. Just send us an email to chris@captainchrisyachtservices.com and we will let you know if you were the quickest cruisers and you've won. Don't worry if you miss our LIVE chat. Technomadia are graciously hosting a recording for you to catch later on too. See you on YouTube!