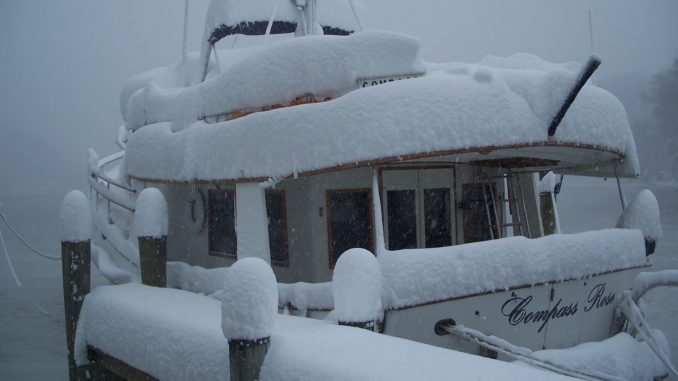 Brrrrrrrrr…….
ICEBREAKER!!! Hey all you northern cruisers! Is your boat in winter storage? When do you plan to launch and re-commission the boat to prepare for a summer of cruising? Would you like a hand in the process and help you refresh your docking and anchoring skills?
We can help you in a variety of ways including our new DVD series. Additionally, I will travel to your boat and help you get your boat back in the water and get your sea legs back in shape, brushing up on your maneuvering, docking and anchoring skills. A chartplotter and RADAR review may be in order too.
Take a look at these photos to see what your boat may look like this winter and what you can be doing this summer. call or email to reserve your dates NOW. 772-205-1859 Just Ask for Captain Chris!
We will be in Annapolis and Chicago presenting How To Start Your Boating Adventure. Check it out here!