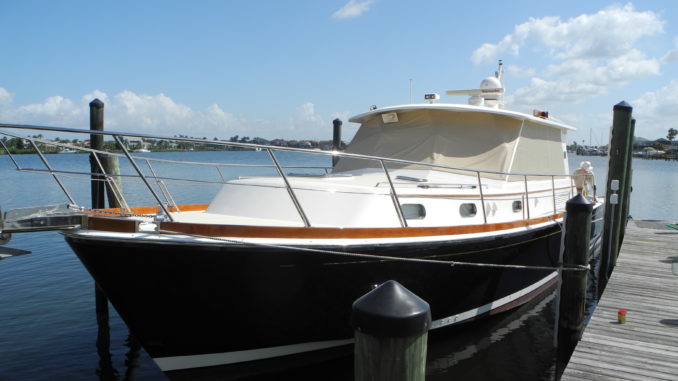 Captain Chris was invited aboard a 46 foot Eastbay Express Cruiser to prepare the new owners for they journey on the Great Loop. Building Cruising Confidence is best when we work with the couple as a team, sharing the helm and deck duties to make cruising fun.
We enjoyed two days aboard in the Tampa Bay waterways practicing important skills such as anchoring, docking, maneuvering in close quarters and navigation.
A storm front came through which reduced visibility, requiring us to utilize the range markers. Glad that we had discussed this navigation option in advance!
Although this couple has plans for a 2014 loop they alotted enough time for education and practice before starting out on this long adventure. They are living the dream. How about you?