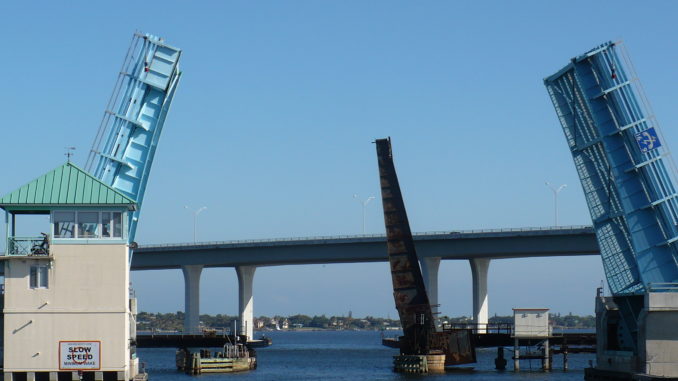 Amazing how different the middle of Florida is from the coast lines. Check out these photos as we cross the Okeechobee Waterway with new owners of a beautiful Mainship 400.
We're not in the sandy beaches of the east coast anymore!
Scroll down past the video and ride along with us as we train this adventurous couple and traverse the Okeechobee though bridges, locks and a bit of fog too (listen for the fog horn in the video)! Don't forget to click on each photo to enlarge and read the caption with each photo to learn a bit more about crossing the Okeechobee Waterway from the east coast of Florida to the west coast of Florida- more than 170 miles.
Wild weather swings created terrific learning experiences which clarified why schedules should be tossed out with the trash. If it's gonna happen, it's gonna happen out there 🙂