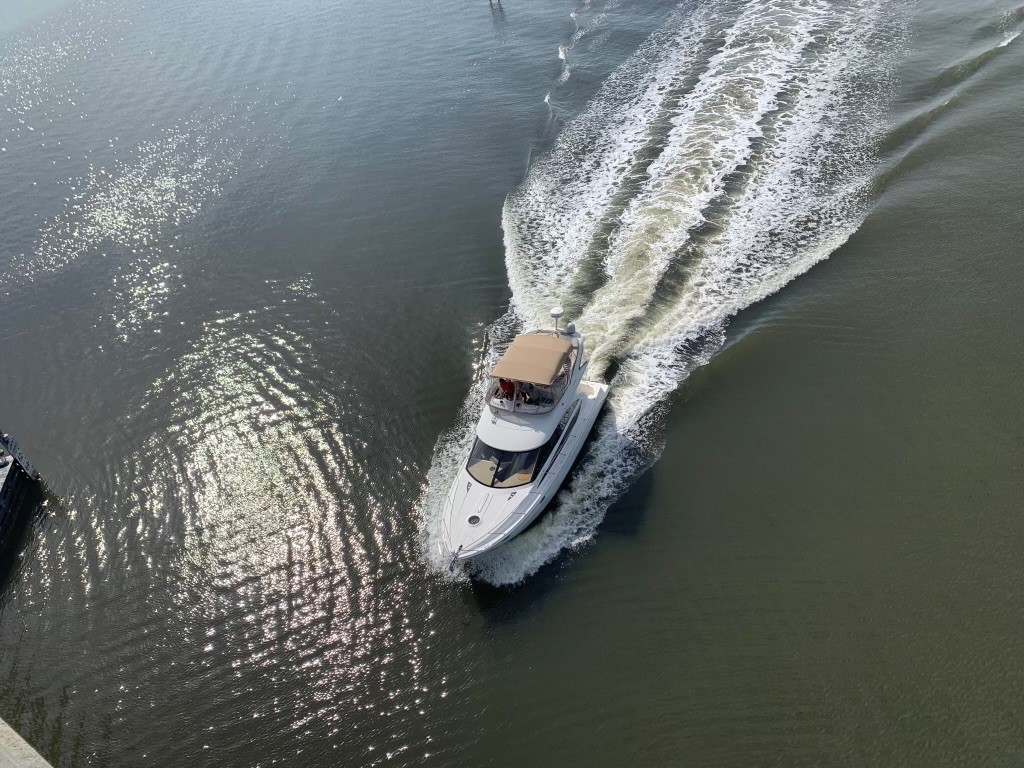 It Starts With A Dream
We first met Brian and Lynn almost 18 months before they left the dock with their perfect boat, a Meridian 391. Let's take a look back when this adventure began to learn how Captain Chris helped these future cruisers find a boat. It all starts with a dream and we keep your eyes open every step along the way.
We know Captain Chris
After they registered for our Cruising 101 FUNdamentals and Introduction to Boat Systems seminars we received this note: Look forward to meeting you both. Kinda feel like we already know Chris from being glued to all the videos 😊 Your adventure of a lifetime begins when you Ask Captain Chris at a seminar.
Throughout our 5 days of seminars and the boatyard tour we were able to help them learn. We answered long held questions and introduced many new ideas for their consideration. And, they met other future cruisers also attending the seminars. These new friendships brought more new concepts to reflect on. Lots of topical information gained to weave into their dreams of the perfect boat.
How We Helped After The Seminars
Fast forward to over a year later when we got another email: Lynn and I attended your courses in January. We've since been building the boat fund, educating ourselves, and figuring out what we want. We are at the point I'd like to engage with you for some help. Our preference has been narrowed down to either a Meridian 391 or 411. Could you provide some information on how your consulting services work and what we do to get started?
After a phone call with Captain Chris, Brian and Lynn learned how our consulting services will help. They already knew about our online videos and in-person seminars. Next they understood how consulting by phone, email & FaceTime can get you focused on a specific style of boat. Captain Chris also shared the benefits of attending a survey, project management and of course, training aboard. These future cruisers took advantage of all that Captain Chris has to offer.
This Is The Boat!
They found an interesting Meridian 391 here in Florida. Captain Chris joined them aboard for their first visit. He offered observations on the boat's condition and pointed out some features and concerns. Wowed by this well kept boat they made an accepted offer and scheduled a survey.
Sometimes a seller thinks their boat is perfect. Hmmm. We know nothing is perfect but that's why its essential to have a survey. Hiring a reputable hull surveyor along with an experienced engine surveyor will often allow discovery of items that need attention. All's well that ends well and negotiations came round to an adjusted purchase price. This allowed for deferred maintenance to be addressed before they started their 1000 mile cruise to their new home port.
Don't forget the Photos
Click here to watch us walk the plank at Cracker Boy's Boat Works in Fort Pierce. Check out the photos below for survey, sea trial and boat yard haul out after purchase. A few long weeks of work in the boat yard included a few hands-on visits to the yard by these happy new owners. Lots of decisions to make before launching. Captain Chris provided a good systems review while they waited for parts to arrive. Let's not forget the in-water training before the long cruise home….but that's another story for another day.
Stay tuned for the next issue of their adventure….Ask Captain Chris! 772-205-1859