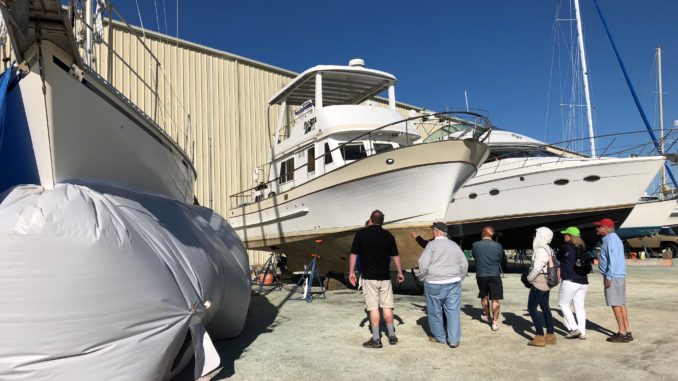 What did you do on a winter weekend morning? We walked through a boat yard and learned a bunch – Ask Captain Chris!
After a sold-out Cruising FUNdamentals seminar, many of our students joined us for a Sunday morning Boat Yard Tour at Cracker Boy's Boat Works in Fort Pierce, Florida. With permission from the boat yard, we meander through the rows of boats ready to talk about each and every piece of equipment we encounter on a sunny Florida morning. Yup, the wind was a bit stiff. But 60s in January? We are a happy crew!
Check out a few of the fabulous boats and maintenance projects we encountered. Some are in various stages of repair and basic maintenance. Others may be beyond their best years but still have some cruising days ahead. Every boat offered us something fun and interesting to look and learn about.
You Can Join Us Too!
If you are in Florida, join us for our next boat yard tour. Ask Captain Chris how you can learn more about boats. 772-205-1859