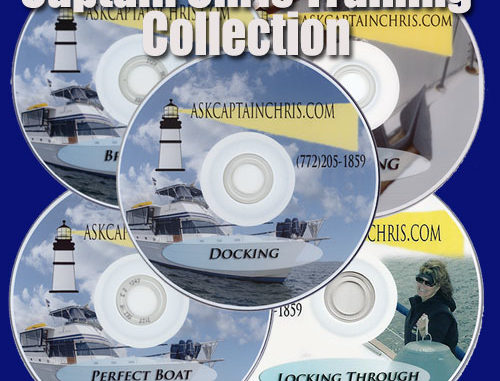 Sometimes we get it right and you let us know 🙂
We met this satisfied soon-to-be power boater at TrawlerFest. He wanted to let us know how much he learned from our Training DVDs. Thanks Eric!
Alyse,
Great. Thanks for your fast response. 
I've watched ALL the videos. Even though I've been on the water for 30 years, (in sailboats, not power boats) I learned something from EVERY one of your videos. It was well worth the cost to purchase and watch all your training videos. (you can quote me). 
Eric
Well, we did quote Eric and we're proud to let everyone know. If you want your own training DVDs to build your cruising confidence either meet us at a show or rendezvous or click here to order yours today.