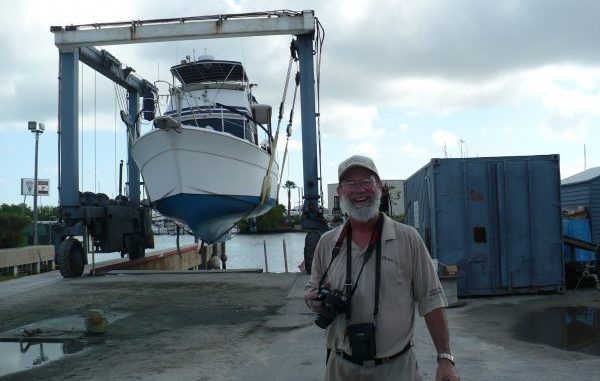 Ask Captain Chris for Help
So you have this dream of cruising your own boat to places you've never been before. Captain Chris can help you get there. Maybe you are considering more boat than you've ever handled before. Don't worry because Captain Chris can help you. Working with you by phone or in person, together you can discover what features best fit your needs, learn what some of these features are and accomplish your goal of being a confident cruiser. Ask Captain Chris about consulting with you. Phone calls, Facetime or email are $80/hour, guiding you through the process so you begin to know what you don't know.
Pre-Purchase Help
Ask Captain Chris to advise you before you find your perfect boat. He will review a boat online or in person, pointing out features to consider. Sometimes those features include wonderful equipment with the latest in technology. But other times Captain Chris will suggest a closer look when he sees items in less than optimal condition. His vast experience in the marine world, both pleasure and commercial, offers knowledge of what to look for when scouting out the perfect boat for you. Send him a link to your dream boat (or a few for comparison) and get started. Discover if the fixer upper is a good value or NOT. Consulting with Captain Chris can save you time and money. Ask Captain Chris about consulting with you before you buy your boat.
Ask Captain Chris to attend your survey and review your report. As your captain, he will come aboard and act in your best interest, working in conjunction with the surveyor to help you understand what is being discovered. If you've already had your survey completed then Captain Chris can review it for you. This review will help to interpret what the report is telling/not telling you. It is important for you to understand the potential impact of the reported results. You may learn about a significant item that needs repair. Again, consulting with Captain Chris can save you time and money.
Take a look at our downloadable PDF What to Expect of a Marine Survey. Prepare yourself for how to properly tour a boat. Don't be fooled by a beautiful wax job or new canvas if the below deck systems don't reflect the same maintenance and care. Dig deeper and be more critical the next time you go boat shopping. Ask Captain Chris to help prepare you for your survey.
Ask Captain Chris when you attend a Seminar. Our 2-day seminar offerings Cruising 101 FUNdamentals and Introduction to Boat Systems seminars will help you learn what to know before you go. Boat styles and design, livability, navigation & trip planning are some of the topics to get you started in our Cruising 101 class. If fuel filters, impellers & bilge pumps aren't in your everyday comfort zone then Introduction to Boat Systems seminar will help prepare you to start your Cruising Adventure.
After Purchase Help
Ask Captain Chris to train you aboard your new boat.  Be on the receiving end of his expert advise from years of experience on the water. Captain Chris will help you learn using a calm demeanor and direct teaching methods for your success. First, he will show you how to operate and maintain all the new and unfamiliar equipment aboard. Then Captain Chris will help build your cruising confidence as you practice close quarters maneuvering- that includes docking tips that really work. Navigation is another essential skill for all crew members and Captain Chris can help you understand how simple it can be. Don't forget trip planning and learn to create the path to a memorable adventure.
Ask Captain Chris to coach you through your ongoing adventures. He can help with trouble shooting equipment. What's that noise? What's that smell? Email, text, Facetime or phone to Ask Captain Chris about how to deal with new concerns as they arise during your cruise. He will follow up guiding you on the right course.  Ask Captain Chris about consulting with you.
Check out the photos below of some items you may not be familiar with that can easily be seen on a boat tour, before you make an offer. And as a bonus we've added a video from our YouTube channel too.
Questions about how you can benefit from a consult? Ask Captain Chris 772-205-1859