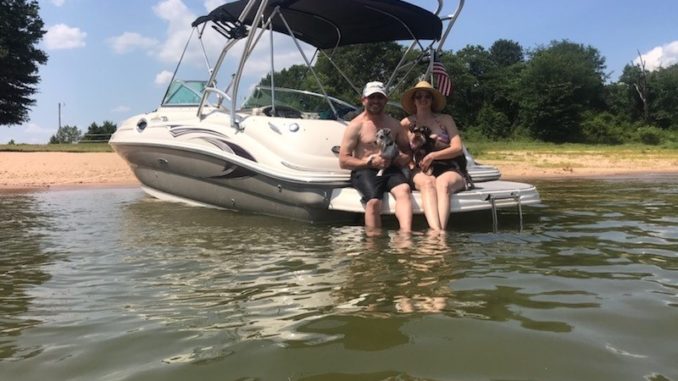 When our clients learn from Captain Chris we love when they share their experiences.
Greetings you two!
Could you send a pic of that drink holder Chris made with the handle. I want to reproduce it. (See photo below.)
Hope you're well. Here's a pic of us n r fur babies this weekend. We're using a lot of crew communication on our day boat to prepare us for a Trawler. In fact today we had a guest on board and she remarked that she had never experienced such good communication!
Marlon & Tanya
Thanks Marlon & Tanya! We enjoyed having you in our Cruising 101 FUNdamentals seminar recently. So glad you can use some of your newly learned skills (like crew communications) on your current day boat. We can't wait to see you aboard your cruising boat sometime soon! In the meantime, keep having fun…it's pleasure boating!