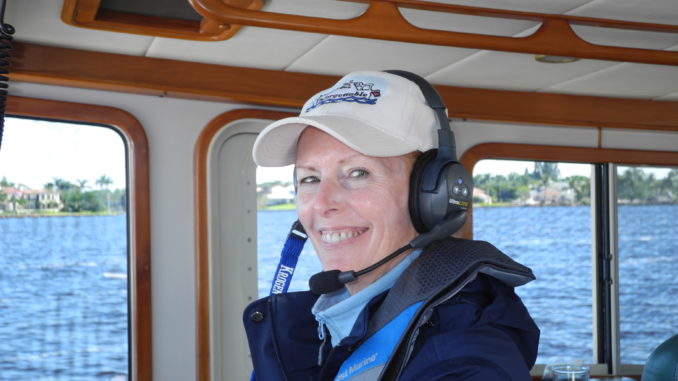 Don't MISS OUT – TWO seats just opened
Registration now open for JUST TWO SEATS in our 2-day seminar Cruising 101 FUNdamentals February 5-6, 2021. Whether you've been boating for years in your local lake or this is your first boating class, Ask Captain Chris to help you become a more confident cruiser. Join us for a fun 2-days of learning about what to know before you go on the adventure of a lifetime.

Ask Captain Chris about FUNdamentals
If you have cruising on your bucket list but you or your mate need some help getting started then our Cruising 101 Seminar is your first adventure…Ask Captain Chris about cruising FUNdamentals!
This comprehensive seminar will open your eyes to the life of a cruiser and all the essentials you and your crew should master before you leave the dock. In just 2 days we will cover:
The Perfect Boat For You
Navigation Made Easy
Anchoring Techniques
Docking Ideas
Crew Communication
Vessel Communications
Line Handling
Galley
Safety Aboard
Trip Planning
Come to where the tropics begin in Vero Beach, Florida

Our classes will be held at our garage workshop, Captain Chris Yacht Services at 2845 Citrus Place, Vero Beach FL 32968
Space is limited, register now!
Registration now open for our latest 2-day seminar Cruising 101 FUNdamentals February 5-6, 2021.  Click here to register today to attend Cruising 101 FUNdamentals and get a head start on the joys of boat ownership….even if you don't own your perfect boat yet. Space is limited.