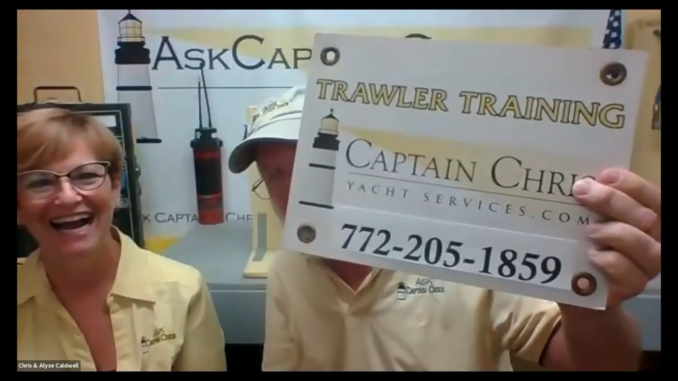 Lunch and Learn- Got a few minutes?
If you have a few minutes and want to learn about cruising, Ask Captain Chris. Recently we were invited to present a short online video Q&A with members of the America's Great Loop Cruisers' Association. This Q&A occurred during the virtual Fall Rendezvous. Even better, the AGLCA has graciously allowed us to share this video with non-members too.
So, enjoy this 40 minute video with a few quick tips on Fuel filters, GPS interference and more. If you have some questions about boating, docking, locking, anchoring, DIY maintenance or anything else boat related…Ask Captain Chris! 772-205-1859
To learn more, please join us at a seminar- Cruising FUNdamentals or Introduction to Boat Systems. We can help build your cruising confidence.