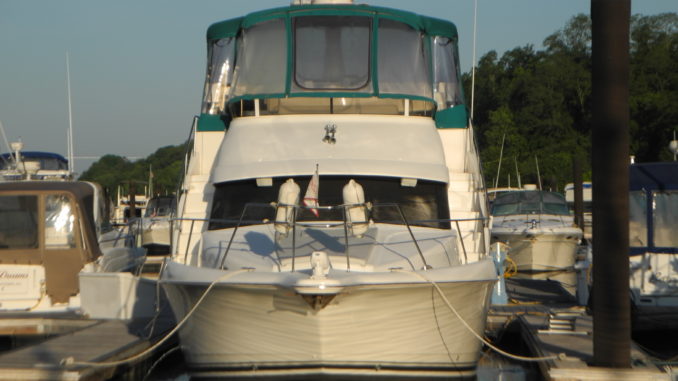 Memories of Training with Captain Chris on a Silverton
(We are excited to share this comment on social media recently):
Two years ago today, we took possession of our first ever boat, a 2000 35 ft Silverton Aft Cabin, one style change older than the one in this YouTube video. Our only experience was a couple of pontoon boat rentals at the lake.
We studied Captain Chris & Alyse's videos & web sites extensively, and 15 months later, we had completed The Great Loop, with barely a scratch on the hull.
Biggest lesson we learned; Don't drive faster than you're willing to hit something.
We'd have never made it if were not for the education we got from Chris & Alyse. We can't recommend them strong enough, no mater how much experience you may have.
Jay M.
Ask Captain Chris
Thanks Jay! We always appreciate hearing from our clients how we helped set the adventure started…or how we improved your skills….or helped you understand how something works and should be maintained. Thanks so much for sharing your memories of training with Captain Chris through our video collection. You can find more of these training aides as well as information about upcoming seminars through our ship's store and Vimeo. Or Ask Captain Chris 772-205-1859
And if you prefer Facebook to YouTube here is the FB link: https://www.facebook.com/trawlertraining/videos/412150276130600/