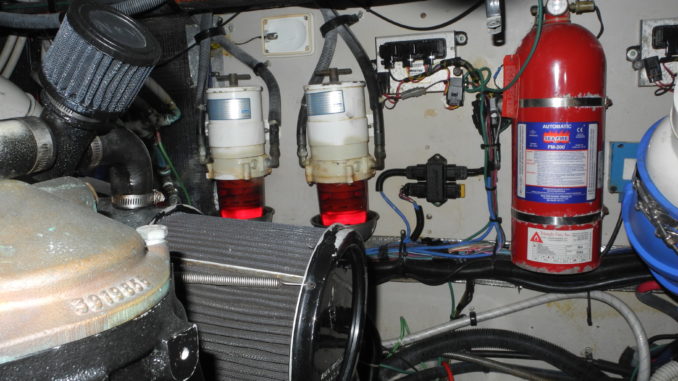 Let Us Preview Your Dream Boat…FIRST
As a career Captain and Training Coach, Captain Chris offers many different services. We can help preview your dream boat online or in-person. Stick around, read further, look carefully at the photos and you'll see what we see to keep your sweet dreams and avoid the nightmares.
As a consultant, we share various considerations that are obvious to us because of our seasoned experience. We notice things you may not know to look for…yet. Some things jump to our attention that even the broker or seller may not know to be concerned about. Ask Captain Chris to help preview your dream boat online or in person.
It's helpful when you let us know how you'd like to use the boat and what features are important to you. Then we can dig in and offer pros and cons based on your referred listing, including what we see and what we don't see.  After we help preview your dream boat then you can plan to visit the boat yourself….fully armed with eyes wide open. And now, you are better prepared with additional questions for the seller. And as a result, you will have a more intentional in-person boat viewing.
What You See is Not Always What You GET
Recently, I had previewed a boat online and created a list of items for the buyer to consider when visiting the boat. The photos provided by the selling broker offered little concern as this looked like a well cared for boat online.
My client is like many new boat owners. They have never owned a boat of this size and are looking to live and cruise aboard. With minimal experience they see the dream and don't know yet the realities that come with owning a boat. So, I attended a boat viewing in person with my client.
We can help preview your dream boat. Here is why this service can be essential for a newbie. This boat had many issues that were not revealed online resulting in more unanswered questions. So let's take a look
Believe Your Eyes…or Mine
We'll start with the first photo. As I walked up to the boat I saw a messy caulking job where the swim platform joins the boat hull. The same on the starboard side too. I could not determine why this was done. And, why did owner accept such a messy job? The boat may have been disassembled to truck over the highway which could account for the after market mess. The windshield and all roof supports were in the same condition.
A dinghy bracket may have been removed from the swim platform. You can see from my photos that now the screw holes are open to the rain and backwash when the boat comes off plane. Not good as this allows water penetration into the fiberglass structure.
Next I spy the metal ladder providing access to the engine room. The ladder is off the supports and may possibly make contact with the uncovered batteries causing an exciting light show. Look closer at the dirty area. This is the top of the black water tank, aka sewage tank and no, that is not dirt.
Detective Work Creates More Questions for the Seller
As I poke around I begin to create a question list for the seller. Some questions are easily answered while others may actually stump a less informed owner. A good surveyor may be able to determine causes and offer recommendations. But with a little due diligence you may discover significant concerns even before hiring a surveyor. So, put on your detective hat before you step aboard.
The generator sound shield has been removed on this boat. I assume the shield is rusted beyond service and needs to be replaced. The black drip pan is rusted giving a hint that is the case. Sea water sprayed into the area causing rust and decay. The generator engine mounts are welded to this drip tray and may become a concern as the rust progresses. You can even see a little white spray paint over-spray on the black fan belt guard. Did someone do a touch up on a rusty area?
Accessibility Issues
Photo 9 shows the RACOR fuel filter location. This is the boat builder who obviously never spent a week aboard his own creation. It is best to consider how you are supposed to get back there and change the filter elements. Consider crawling between the engines, across the shower sump and then manage to do the job! You may see the black item with a replacement bronze cap. This is the turbo charger after cooler on the starboard engine.
The tenth photo shows a better view of the after cooler aka heat exchanger for the hot turbo charged air. Why is it painted black when the engine is white? Other than the odd color, boat engines are usually painted a bright color to make visibility better in the dark cramped engine room. But in this case it shows lack of professionalism.
Attention to Details
When I walked aboard and stepped down into the saloon area I noticed the flooring flexed a bit under my weight. This is odd and not normal. Determine why the flooring is flexing.
In the engine room I looked overhead to see the silver heat and sound insulation was loose and messy. But why? So I crawled over the engine and noticed the port engine has a new or rebuilt head installed. See the rusty gray metal on top of the engine block. So now we have two concerns. First, what was done to the engine? I assume it was a major service to remove the head, repair or replace it. The flooring is my second concern. Maybe they removed the flooring to access the engine and did not put back the flooring correctly. This is the clue that lead me to discover the engine head replacement.
Consider the Condition of Hoses
Port underwater exhaust shows a new silicone blue rubber hose BUT also shows a water leak. Are these stains from the old hose that was replaced or new hose? Did I say this is underwater? And the port "dripless shaft seal" is leaking water- not so dripless. The seller did not bother to clean this up to make it even appear better for prospective buyers.
The four hoses on the manifold are raw water cooling hoses for the four air conditioning compressors. These are pumping raw water throughout the boat and the manifold is not supported. See the bent black short hose?
Sometimes a foul smell can also be a clue that the sanitary hoses are not so sanitary anymore. You can eliminate the foul odors which get trapped in the hose material by changing out a sanitary hose. While that may sound easy, trace the hose locations to see how accessible they are…or are not.
Be A Better Buyer
Attending a seminar like Introduction to Boat Systems can help prepare you when buying a boat. Learn to be a better informed buyer when you Ask Captain Chris at a seminar. Then, ask us to help preview your dream boat, either online or in-person. Be prepared with questions and eyes that are wide open to really see if this is your dream boat or a nightmare. Learn more before spending the time and money going to see the boat that looks spectacular online but may have some hidden issues to discover. The online advertisement didn't show many of these bad items.  Imagine that.
I was able to save this prospective buyer from scheduling a trip, buying a plane ticket and discovering all the problems. And now he is better prepared when he next steps aboard searching for his dream boat.  He is glad to Ask Captain Chris. 772-205-1859
Ask Captain Chris how we can help preview your dream boat.