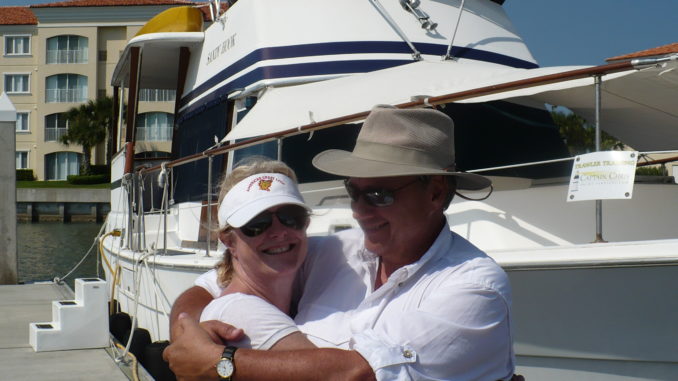 Question: If you live in OK and own a 29 foot inboard/outboard lake boat how do you get experience to travel The Great Loop?Answer: Spend a few days with us aboard Sandy Hook in Florida to learn all about tides, currents, engine systems, anchoring, docking, sunset and sunrises swinging on the hook. Yes, come visit us just like Barry and Sarah did to learn all the features you may consider before buying your perfect Looper Boat.
(NOTE: We no longer charter our boat but are pleased to come aboard YOUR boat anywhere for personal training with you and your mate)
Gain the experience with us so you'll be better prepared for starting your adventure, or as we like to say Living The Dream.
Check the engine fluids, open the logbook, start the engines, weigh the anchor and cruise into the sunset with us aboard our 44 foot Trawler Sandy Hook.