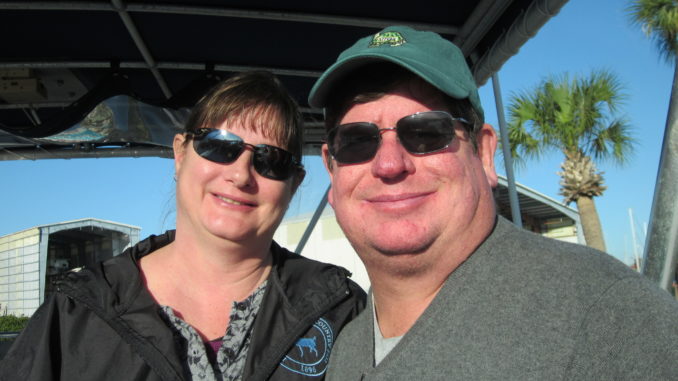 Soon-To-Be Owners of a Kadey Krogen 48 Learn with Captain Chris
Captain Chris Yacht Services not only supports you while learning navigation, safety, anchoring & maneuvering but we can also help you determine what you may want on your new boat.
(NOTE: We no longer charter our boat but are pleased to come aboard YOUR boat anywhere for personal training with you and your mate)
Soon-to-be owners of a brand new Kadey Krogen 48 realized that they didn't know what they didn't know yet. That's a difficult situation to be in when the manufacturer asks you for your must have items. So Sue & Bruce came aboard with us while waiting patiently for their new delivery.Here are a few great photos to capture their training with us.
Follow along with them on their blog as they start living the dream aboard their own Kadey Krogen. Sue & Bruce take you through the steps for living the dream. From ordering their KK48 trawler SILVER BAY to time spent training aboard our trawler.
We can't wait for the delivery so we can begin training aboard their brand new trawler. Then they can tell us all about cruising into the sunset.