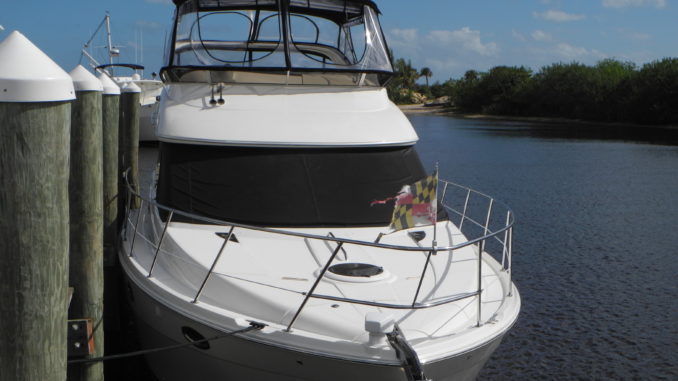 A new boat owner had just purchased a Meridian 39 Motor Yacht in the Chesapeake Bay area and hired a captain to help him bring it to FL, the new home port.
After the boat was docked in Fort Pierce, I received a call asking me to help the new owner learn more about the boat systems. He also requested training on docking and anchoring. A natural question for me to ask was why didn't the delivery captain do that. The answer: he was a good captain but not a good Instructor Captain.
When you buy a boat that is larger or more system oriented than you are accustomed to and you want help transitioning in to the new boat just Ask Captain Chris. I can help you with below deck systems like fuel tank management, battery systems, generator usage, air conditioner and heater trouble shooting, rudder tillers and autopilot sending units, fuel and oil filter changing and a whole lot more.
Now start the engine and we can start docking maneuvers, anchoring, radio usage to open drawbridges or locks and fuel fill up or holding tank pump out.
Depending on the time we have together we can cover a lot of material including charting, GPS Chartplotter, RADAR, knot tying, rules of the road and just about everything to prepare you for cruising.
This time it was aboard a Meridian 39 Motor Yacht. Next time I can join you aboard your new boat!
Just Ask Captain Chris 772-205-1859 or email us with your questions.