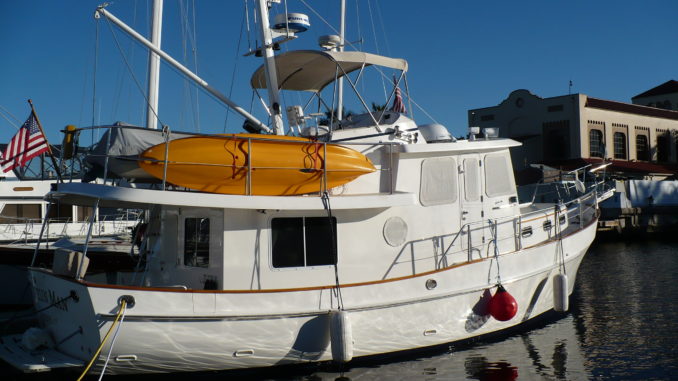 Don and Cindy Dahl soon-to-be new owners of LIMERICK (ex Travelin Man)sent us this salty little note:
Hi Chris,
Cindy and I would like to thank you for your remarkable professionalism and generosity during the survey of the KK39 Travelin Man. Many captains would have simply run the boat from point "A" to point "B" and back, but you went above and beyond, teaching us so many things. It was an anxious day for us, and you helped to keep everything on an even keel.
Please know how very impressed we were with you. We will be sure to recommend you as we come in contact with boaters needing your services.
There once was a captain names Chris, Whose advice helped us avoid "The Abyss", His knowledge, so profound, Kept our keel off the ground, His friendship we surely will miss!
Hope to see you on the water!
Kindest regards, Don and Cindy Dahl