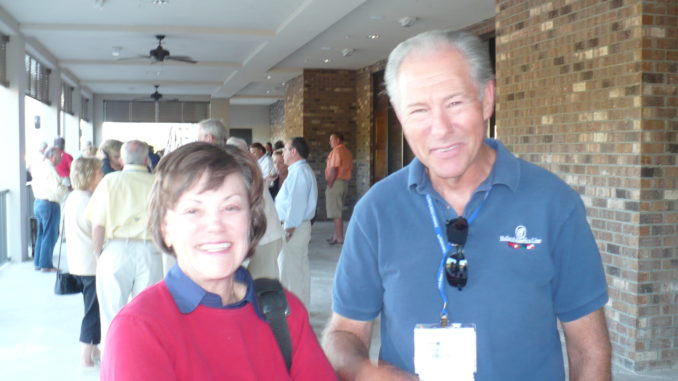 Ed & Nancy Hamilton are the proud owners of DREAM FEVER a 47ft DeFever and are currently on the trip of a lifetime. The Hamilton's worked with us for a week or so when they first bought DREAM FEVER and are now experiencing the Looper lifestyle. Here's a note from this happy couple:
Dear Chris & Alyse,
Just another note to say thank you for all your help- past, present and future.
Alyse, I started a "simple" project, taking out the screens & redoing them. I laughed to myself when I heard your words in my head, "Take any boat project and multiply the time factor by 3 or 4." You are right- so right. Talk to you soon.
Love, Nancy & Eddie
Thanks for the update! Since this note we saw Nancy & Ed at Myrtle Beach AGLCA Rendezvous and they looked so much more confident and at ease with their new cruising life. While they know they can call us any time to bounce around ideas, they have truly come into their own…. Way to go Hamiltons!