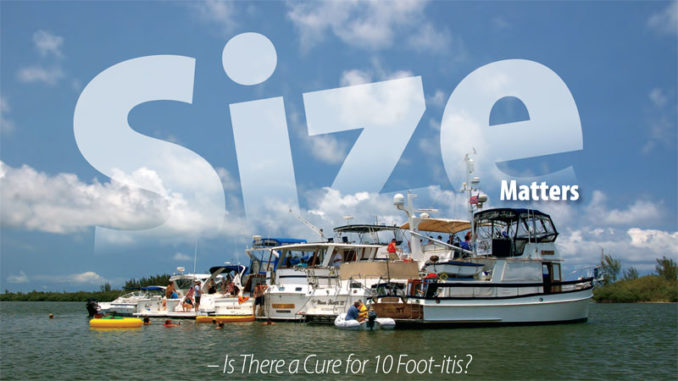 Thanks to Waterway Guide for allowing us to share our article with you. Ask Captain Chris about how to treat 10 foot-itis and learn how to become more confident aboard your larger boat. Ask Captain Chris 772-205-1859 or Chris@CaptainChrisYachtServices.com or join us in Vero Beach Florida at a seminar.
Size Matters – Is There A Cure For 10 foot-itis?
Do you dream that your 24-foot trailer boat will somehow transform into a 34-foot cruiser? Or maybe you already have a 32-foot cuddy cabin and are looking to trade up to something in the mid-40s range? Size matters when finding your perfect boat. "10 foot-itis" is a term you may joke about during docktails, but this is a real disease that many boaters can't seem to shake. We can help you recognize the symptoms and prepare for your very likely future with a bigger boat.
Click here to read the rest of this fun and informative article.