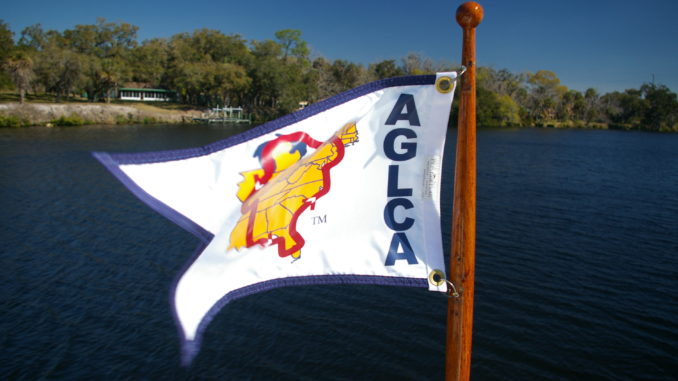 .
Are you ready to Cruise?…
Wash the pollen off your boat. Take your antihistamines. Fill your water tanks with FRESH potable drinking water. Check your strainers, sea cocks, battery connections and fuel. Gather your spare parts for the just-in-case. Load the groceries aboard and file your float plan. Spring has arrived so let's go Cruising!
Think you are ready for your first shake down trip this year? Fuel filters are one of many key items not to be overlooked. Click here then scroll down to see an example of a filter that was VERY overworked and essentially ineffective. This boat needed to have the fuel polished and a few hoses replaced before her engines were happy.
Captain Chris can help prepare your boat for that first cruise of the season. Give us a call 772-205-1859
Time to start the LOOP…
If you are anywhere near the Atlantic ICW you may begin to see a herd of turtles speeding north…at 7 knots. April marks the beginning of an annual ritual, the northbound migration of cruising yachts. These sailboats & trawlers of all lengths and sizes have spent the winter months in the southern latitudes and the Spring time exodus is in full swing. Loopers continue the route up the Atlantic East coast into New York Harbor, the canal system and reach the Great Lakes sometime late in this season of renewal. For now, many have the goal of Myrtle Beach SC for April 24 and the AGLCA Loopers rendezvous. See you there.
BLUE ALERT –Northbound Loopers and Snowbirds: Watch for us as we cruise to Baltimore onboard a Grand Banks 46 with the AGLCA Blue Lieutenant's burgee. We plan to cast off from Hollywood, FL Tuesday April 13th and cruise north at best speed taking advantage of good weather and ocean routes when possible. After we deliver this fine cruising lady to the Chesapeake we'll rush back to Myrtle Beach for the AGLCA RV.
FREE FUEL!! Didya hear about the newest invention for boaters? Experts have been working on a project to convert holding tank contents into useable fuel for our marine engines. Can you imagine the savings in both dollars and environmental impact? Well, we can only imagine too….April Fools! Boy, wouldn't THAT be terrific for all of us on the waterway if someone could make that an affordable trade off? Maybe in the future but right now it's only a pipe dream J. Still, diesel is cheaper than beer…see Claiborne Young's Fuel pricing information on www.CruisersNet.net
Captain Chris Cruising Calendar:
April 25-28, 2010 AGLCA Are you a Looper? America's Great Loop Cruisers Association is a terrific way to learn about the cruising lifestyle. Informative Seminars are presented in a relaxed and social atmosphere at the upcoming rendezvous in Myrtle Beach. Many Loopers are starting their Northerly trek in anticipation of this annual spring rendezvous. Will you be in Myrtle Beach April 25-28? Come by boat or by car. Many hotels and golf courses are nearby. Don't belong to AGLCA? Contact us at Captain Chris Yacht Services and we can sponsor your membership.….here's more
May 7-9, 2010 Fort Pierce Boat Show – Didn't get to the AGLCA and still want to learn? You can book a charter on Sandy Hook and decide if the boating life is truly for you. Thinking about buying or looking for an upgrade? Captain Chris will be there for you. Stop by Marina Square in downtown historic Fort Pierce and look for our booth.
May 18-19, 2010 Passagemaker University- Anacortes Washington If you haven't registered for Building Cruising Confidence as a Couple, better hustle. This is a terrific opportunity for both captain and mate to become comfortable with communicating effectively aboard a yacht. Hands-on practice allows each to walk in the others shoes and sharpen skills that may be dull because you've been land bound. But do it now as this class fills quickly. Learn more here before you register at PassageMaker University.
May 20-22, 2010 TrawlerFest- Anacortes – All About Anchoring & The Right Knot for the Right Job were big hits in Fort Lauderdale with sell out crowds. We've been asked for an encore presentation in the Pacific Northwest in May 2010. Never been to Washington State? Here's your chance to explore another cruising ground while learning about some of the fundamentals of boating. Come see us at our booth. www.trawlerfest.com
July 15-17, 2010 TrawlerFest- Warwick, Rhode Island – Stay tuned for updates on seminar subjects and how you can sign up….Dinghy DOs & DON'Ts will be a featured presentation. Next month we will have a full list of topics for this exciting event held in a charming seaside New England community.
Don't have a boat yet? Captain Chris Yacht Services can help. Give us a call and reserve time aboard our trawler SANDY HOOK…!