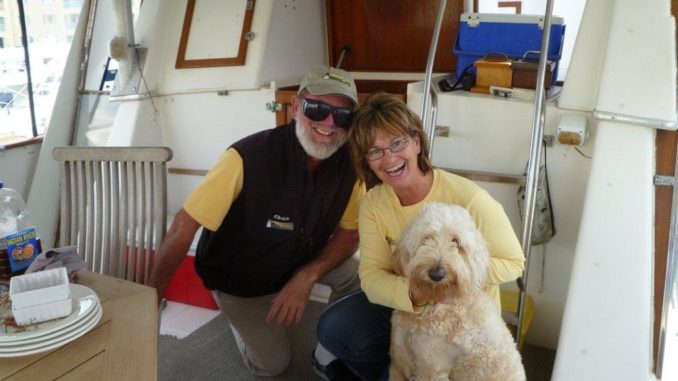 If you are a boater who wants to brush up your skills this season then the Vero Beach Power Squadron has a special seminar just for you!
Captains Chris and Alyse Caldwell will present Navigation-Rules of the Road Made Simple on Thursday January 10, 2013 from 7PM to 9PM at the Vero Beach Power Squadron Building. This specialty seminar will review the latest in navigation resources including paper charts, electronic chart plotters, and internet websites that can help you plan your cruise for a day or the whole season. Learn about whistle signals, lights, and other navigational assets while you discover how to interpret Racons, range makers, tides and currents. You'll learn that navigation is much more than moving from one waypoint to the next…and there's no final exam!
Whether you've just started boating or are a seasoned old salt this is a terrific way to sharpen your navigation skills and practice safe boating while having fun. The skill of navigation is essential when you cruise in the ocean, coastal and inland waterways and this timely presentation can help all of us enjoy our time out on the waterways. From the pontoon party boat to the 60 foot cruiser, all boaters will benefit from this 2 hour session. You do not need to be a Power Squadron member to attend this seminar.
Navigation-Rules of the Road Made Simple. This course requires preregistration and is being offered at no charge Thursday night January 10, 2013 from 7PM to 9PM at the Vero Beach Power Squadron 301 Acacia Road, Vero Beach FL 32963, just north of the Barber Bridge. For more information contact Chris Caldwell at 772-205-1859 or chris@captainchrisyachtservices.com.