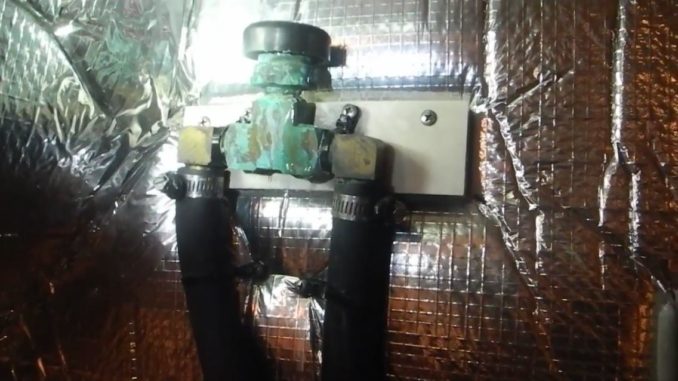 The Sixth of Seven Boating Systems Tips
The purpose of a vented loop is to serve as an anti-siphon feature aboard your boat. You don't want to allow water to backflow into your boat creating flooding problems. On a toilet it will overflow your head and create a mess on your flooring. On an engine the back flow of water could hydrolock your piston and severely damage the engine.
In this video we are looking at a vented loop that is not sealing properly. It is causing raw water to backfeed down the hose onto the top of the generator's electrical armature. Not only is this a corrosion hazard but think of all the short circuit issues this could create.
The simple solution is to unscrew the cap and clean it to remove any debris. If that doesn't solve the problem you can buy a new vented loop for usually less than $100. Save labor costs by learning to do it yourself.
To replace the vented loop just unscrew the mounting brackets and the two hoses attached. It is that simple because the loop should be above the water line. Be sure to keep the hoses elevated and plugged if you disassemble it and leave the boat. It's best to have all your supplies on hand before starting including double clamping both hoses when finished. Best practice is to use NEW marine hose clamps.
Your next installment for this online FREE seminar is Dirty Fuel Filter so stay tuned.