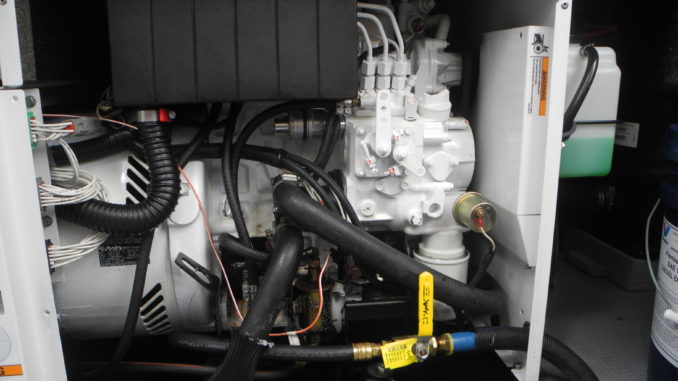 The Second of Seven Boating Systems Tips
Generators make electricity to operate all lifestyle systems aboard your boat. Who can live without refrigeration, air conditioning or ice? Most of us cruisers agree that we enjoy what this additional engine offers while boating.
Of course before starting your generator you have first checked all your fluids in your engine room, including the propulsion and generator engines. Understand the preheat function has two purposes. When pressing the preheat button you are first preheating the glow plugs in the cylinders on top of the pistons. The second action allows the electric fuel pump to prime the system.
When energizing the generator, hold the start button until you hear the engine start. Watch the flashing light. When it stops flashing you can then let go of the start button. This is the low oil pressure safety switch override. In the video you will notice that the engine died as soon as he let go. He did not allow enough time for the oil pressure to build and the engine died.
This video takes place in a warm summer climate. If you are in a colder region and the generator start is truly a cold one, you may have to hold the start button for the maximum recommended time- this manufacturer recommends 20 seconds.
After the generator is running, the low oil pressure alarm is engaged and ready to sound off if the oil pressure drops.
Glad we could bring this common cruising task to you. Our next selection is the third post in our Boating Systems Tips Follow the Fuel Supply and Return Lines.