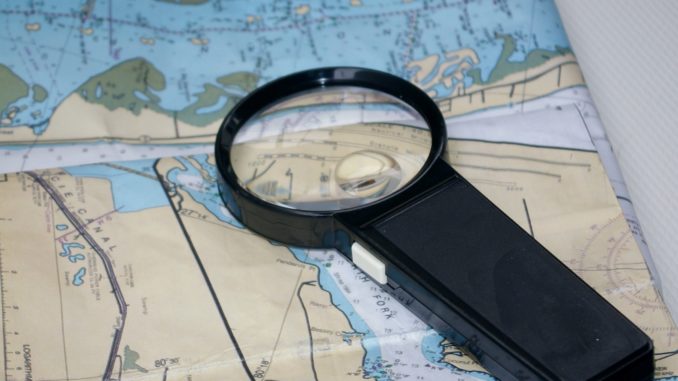 New Seminar Dates Added
We added more new seminar dates for the New Year 2021 and registration is now open.  Register today for Cruising 101 FUNdamentals January 15-16, 2021. Don't delay before this class fill up too.
Whether you've been boating for years in your local lake or this is your first boating class, Ask Captain Chris to help you become a more confident cruiser. Join us for a fun 2-days of learning about what to know before you go on the adventure of a lifetime.

Ask Captain Chris about FUNdamentals
If you have cruising on your bucket list but you or your mate need some help getting started then our Cruising 101 Seminar is your first adventure…Ask Captain Chris about cruising FUNdamentals!
This comprehensive seminar will open your eyes to the life of a cruiser and all the essentials you and your crew should master before you leave the dock. In just 2 days we will cover:
The Perfect Boat For You
Navigation Made Easy
Anchoring Techniques
Docking Ideas
Crew Communication
Vessel Communications
Line Handling
Galley
Safety Aboard
Trip Planning
Come to where the tropics begin in Vero Beach, Florida

Our classes will be held at our garage workshop:  Captain Chris Yacht Services at 2845 Citrus Place, Vero Beach FL 32968
Space is limited, register now!
We added more new seminar dates and registration now open for Cruising FUNdamentals January 15-16, 2021.  Click here to register today to attend Cruising 101 FUNdamentals and get a head start on the joys of boat ownership….even if you don't own your perfect boat yet. Space is limited. 
Boatyard Tour to Learn MORE!
On the Sunday after each of our 2 day seminars, we offer an optional boatyard tour to learn even MORE! Ask Captain Chris about Boat Systems and how it will help you be a better boat owner 772-205-1859.
What People Are Saying About Captain Chris Seminars
Gail and I took the Introduction to Cruising 101 class last week. Some years ago we lived aboard and sailed a great deal on the East Coast. A decade on the water made me feel like this would be a refresher course. It is amazing just how much you forget over the years. "I did not know, what I didn't know"! This course was absolutely great. All information was provided in an understandable way and the attention to detail was wonderful. Captains Chris and Alyse are a great team and their teaching style is engaging and fun! Thanks, Chris and Alyse, we had a valuable experience in class and hope to continue to take your courses.
"I just completed both Captain Chris' courses.  If you are going to "Loop" and are not an expert on large boats take these courses before you even look at your first boat. Not only will you gain a boatload of knowledge they are fun too!"- John S