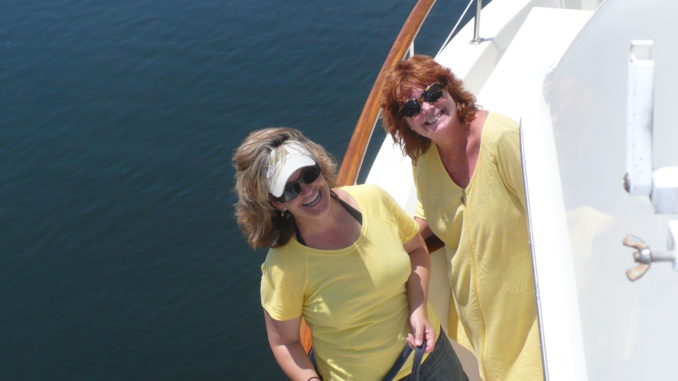 Are you a reluctant First Mate? How involved in your boat operations do you want to be? We tailor this seminar for your level of comfort. For brand new First Mates who have never touched an anchor – and aren't quite sure they want to- our coaching helps these Mates to support their Captains. No yelling please!
Or, for the well seasoned First Mate who wants to gain more confidence, Captains Chris & Alyse can teach you about docking, systems management and navigation. We can do a one-on-one session or gather a few like-minded friends aboard your own boat and practice hands-on.
Schedule us for your next Club Meeting or Rendezvous OR we can arrange a custom seminar just for you. Come meet us at one of the many upcoming boating events or email us your dates.