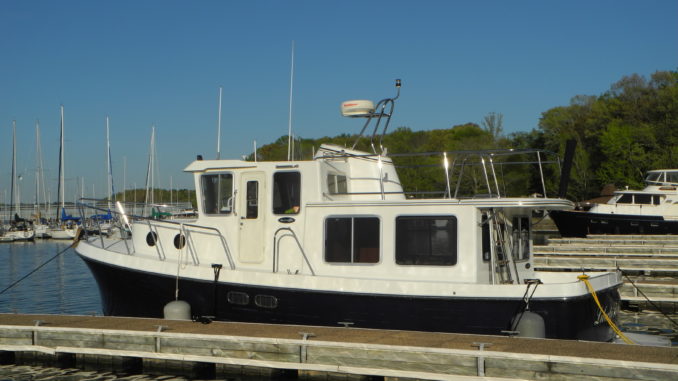 Rob is the proud new owner of an American Tug 34 with a beautiful dark blue hull.
Check out photos of these incredible marvels as Captain Chris joined Rob and together they journeyed UP the Tennessee River locking through Joe Wheeler State Park, home of the AGLCA Fall Rendezvous.
Although spring is not the usual time to be heading up river, this boat's new home was up stream from where she was purchased. Captain Chris came aboard in Pickwick Lake and this training delivery completed in three days with a final destination of Chattanooga TN. Lots of Locks! Building lots of confidence!
Want to learn more about How To Start Your Boating Adventure? Click here to Ask Captain Chris!