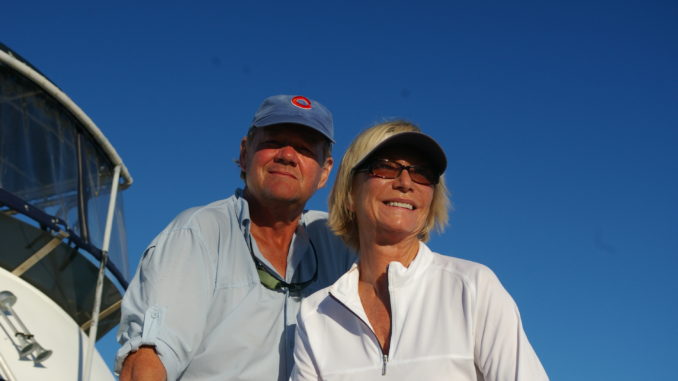 This Colorado couple drove east on the first day of ski season- SOUTHeast and came cruisin' instead! Thanks for your kudos!
Dear Alyse and Chris,
What a stroke of luck to find you on the Internet.
Judy and I were both immediately comfortable with your calm, confident and friendly style. Amazingly, the boat that seemed so big and complex to us at first shrunk nicely and eventually became almost familiar. You can read books, attend classes and watch video, but there is no substitute for your skilled hands on training. It feels so wonderful to get such great value out of our $$$ and I can assure you, when it comes time to purchase our trawler, you will be the first people we call to help in the purchase as well as the training. Thanks for the information and friendship.
Judy and Warner, Telluride, CO
PS…
We are enjoying your [e-newsletters].