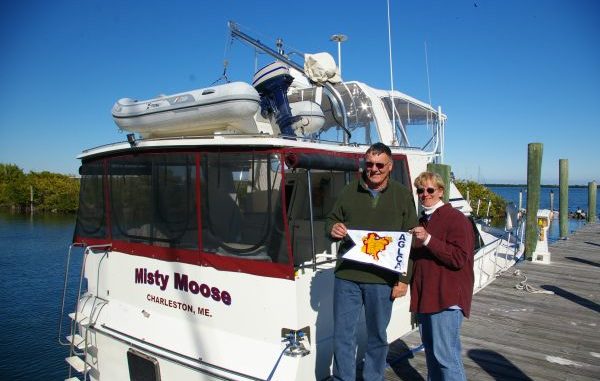 Here's a quick note from some cruisers who recently trained with us aboard their trawler. We really appreciate it when our new friends keep touch and let us know how well they are doing.Hi Guys,
We just wanted to touch base with you and say "hi". We have made our way up to ST Augustine where we will stay for a few days. We are in the marina for a few days but we may use this opportunity to grab one of the mooring balls for a couple of more. Lots to see here.
We think of you guys often and use so much of what you taught us. Steve has been great in docking the boat which keeps my anxiety level down. There were times that I (Gladys) didn't quite get what you were saying at the time, but as we got underway and started going from place to place, more and more of it started to make lots more sense. Alyse, I forgot one thing that you told me to do to be ready for docking and you will note that I mentioned it in this post (click
HERE
). You can bet that when we made the next two stops and from here on in, I did and will set up on both sides so I can be ready! (smile) BTW, we used a breast line coming out of Daytona AND Palm Coast marina's. So much easier!
We still haven't decided if we are going to do the ST John's river this time or next year when we come back. Jacksonville will be the next stop and we will make up our minds on whether we keep going north or do the river.
Again, just want to thank you guys for all that you taught us and tell you that we are putting it all to good use. Keep in touch. We are going to the AGLCA conference in May. Will you guys be there?
Talk care,
Gladys & Steve
Misty Moose