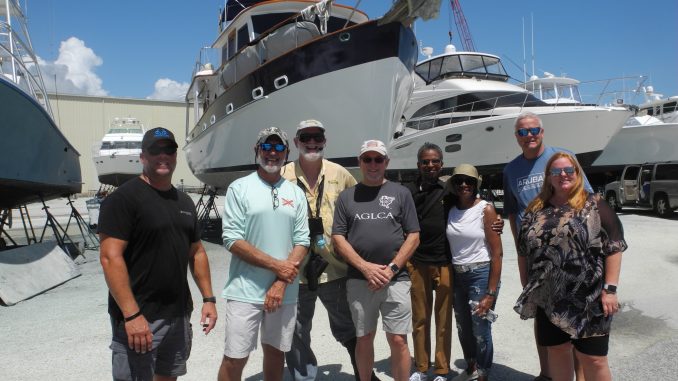 Why a Boat Yard Tour with Captain Chris?
The seasons are flying by and you need to prepare to cruise!
Our latest students enjoyed a Boat Yard Tour with Captain Chris this past Sunday morning after our two day seminars in Vero Beach. As we toured through the yard, we saw many boats up on the hard for service.
Our group got to explore all the features beneath the waterline of a variety of different cruising boats. This is something you don't get to see at a boat show. But every boat owner needs to understand what's below the waterline. We can help you learn!
Propulsion Systems
You may not be aware of how many different propulsion systems are available. Here are some of what we got a fish-eye view on our latest boat yard tour with Captain Chris:
Straight drive propellers
Surface Piercing Propellers
POD drives including Volvo IPS and Cummins Zeus
Inboard and outboards and even a…
Hamilton Jet Drive.
and a few photos below.
Click here to read about and see photos of another day at the boat yard. Lots more to learn about.
Want to learn more about these propeller types and more? Join us for the next seminars in Vero Beach or maybe just walk with us through a Boatyard Tour. Check out the photos in another of our Boat Yard Tour articles. Look here for upcoming seminar dates. Or, Ask Captain Chris 772-205-1859