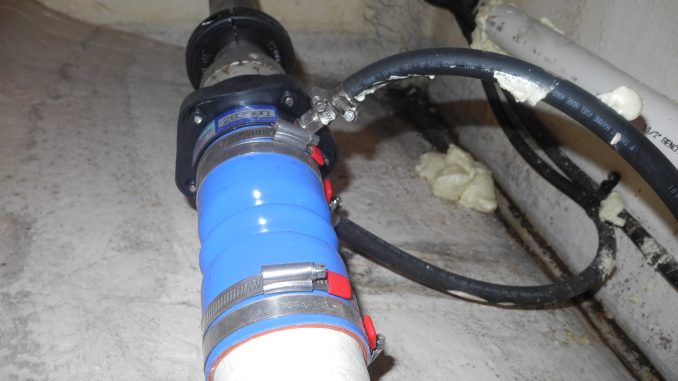 Thanks for help with the Boat Preview:
"We'd like to also make comment on the services of Captains Chris & Alyse Caldwell of "Ask Captain Chris".  They each have their own area of expertise for cruising and boat systems. This past weekend we used Capt. Chris consulting services to guide us while looking at a prospective boat.  It is a FSBO, so the owner preferred to forego brokers for viewing.  Having attended the boat yard tour and the Boat Systems seminar last August presented by "Ask Captain Chris", we knew we should go armed with whom we consider the Guru in his field – Captain Chris Caldwell. 
Although one of us is a pretty good diesel mechanic, we soon learned at the seminar that the systems on a boat are very particular animals.  We knew then, after attending the seminar, that Captains Chris and Alyse would be great assets whenever we would begin "the Hunt".  We were not wrong and very thankful for the insight, suggestions and knowledge that Captain Chris provided during that boat viewing.  Capt. Chris will tell you that he is not a broker but the service he provides is by far the smartest preamble to when brokers start to do their part in the boat buying process or in this case, an owner sale.  He certainly can open your eyes to issues or problems on a prospective vessel.  We were well pleased with his services and highly recommend "Ask Captain Chris" to preview a boat or accompany you during the viewing.
Presently on the hunt! J&J"
Ask Captain Chris to Help with the Hunt for a Boat:
We are so very thankful for the shout out to let others know how we can help in the hunt. It's great to welcome you to our seminars here in Vero Beach before and sometimes after you've found your perfect boat. We are glad the boatyard tour was a help as well. When you don't know what you don't know yet, we try to point you in the best direction to make the right decisions for your great adventure.
These two photos are from our time aboard a prospective boat: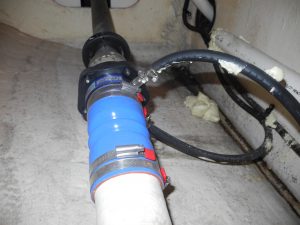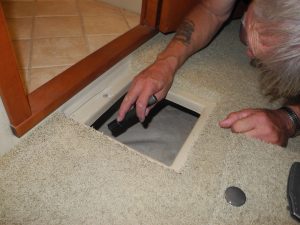 Not an easy task to service these shaft seals under the aft stateroom flooring. Can't wait to see what their hunt turns up next. There's a perfect boat out there for everyone. 👍🏼👍🏼 Ask Captain Chris to help with the hunt for a boat 772-205-1859