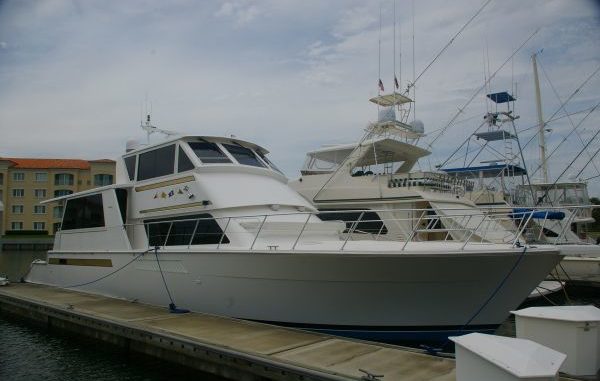 Vessel type/length – Viking 60 Foot Motor Yacht
Engine type/Horsepower – Twin MAN V-12 1,200 HP each
Cruising speed – Economical 8 knots
We do it all- including this cocktail party aboard a Viking Yacht. This smart owner wanted to entertain his guests and not be responsible for operating his boat. Beautiful and spacious, this was a perfect yacht for a private party – catered with a wait staff and crew.
Because Captain Chris Yacht Services was hired for the evening, this owner was able to enjoy his own party and mingle with his guests. The twilight cruise plan was to idle down the protected waters of the ICW. While everyone meandered around the boat, enjoying the summer night, we were focused at the helm. We ran at fast idle, never increasing speed to put the boat on plane – no worries about spilling any food or drinks.
No summer squalls, a half full moon and calm waters. What a perfect night!