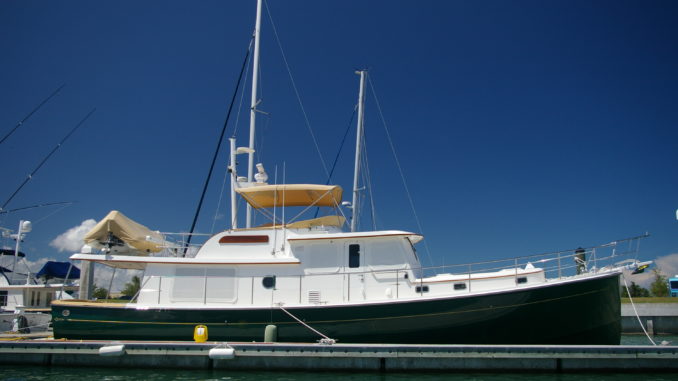 Betsie & John Tegtmeyer, owners of Krogen Express Yachts asked us to speak at the FIRST Krogen Express rendezvous in Stuart FL. As we are from New Orleans, the requested topic is "Cruising from Tarpon Springs on the west coast of FL to New Orleans". This is part of the Great Loop and is a terrific trip to make with a KE52. We are delighted to share informaton about our travels anytime. Here's a note from Betsie:
Chris and Alyse:
We arrived home in Hilton Head today and a "mystery" box was awaiting us! When I opened it I discovered all sorts of goodies from you! Thank you so much for all the fun things we can include in our gift bags for the First Annual Krogen Express Owners Rendezvous (I especially love the shell toothpicks…very neat!) … So, again, thanks so much….and thanks too for all your help in getting us off on Monday from the docks at the boat show. It was a huge stress-buster to have you two there!
See you at the rendezvous. Can't wait!
Betsie