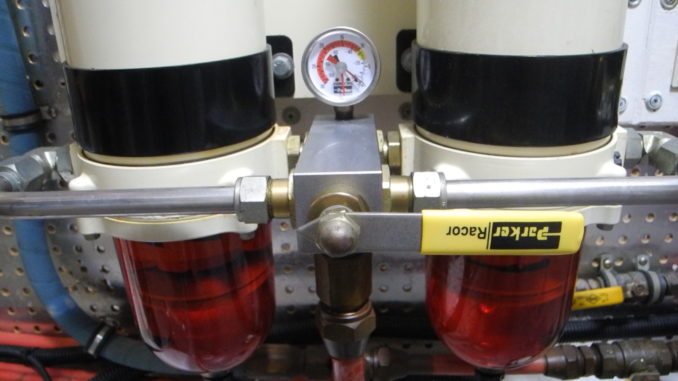 Sign Up Today
Sign up today for November 13-14, 2020 Introduction to Boat Systems Seminar. Learn about engines, filters, cooling systems and so much more.
Introduction To Boat Systems Maintained By YOU The Boat Owner
Join us in Vero Beach Florida on Friday November 13 & Saturday November 14, 2020 for our two day Seminar on Introduction To Boat Systems Maintained By YOU The Boat Owner.
Captain Chris will take the mystery out of maintenance. If fuel filters, impellers & bilge pumps aren't in your everyday comfort zone then this two day seminar will help prepare you to start your Cruising Adventure. From changing your own fuel filter to maintaining your shaft seals, Captain Chris will get you safely on your way…saving your $$ for marinas not mechanics!
Hands-on Equipment
In two jam-packed days with real boat parts, hands-on practice and problem solving ideas Captain Chris will cover:
POWER MANAGEMENT – live electrical panel including AC and DC systems
INVERTERS – what they do and how they make boating life better
FUEL FILTERS – how to replace an element
COOLING SYSTEMS – complete engine raw water and fresh water
PUMPS & IMPELLERS – tricks to replacing yours
SHAFT SEAL – traditional and dripless designs
BLACK WATER SYSTEMS – from the head to the holding tank including macerators
BILGE PUMPS – trouble shooting
AIR CONDITIONERS – water pumps and strainers
Come to where the tropics begin in Vero Beach, Florida and Ask Captain Chris about boat maintenance.
Our classes are held at Captain Chris Yacht Services garage workshop at 2845 Citrus Place, Vero Beach FL 32968
Space is limited, register now!
Click here to register today to attend Introduction to Boat Systems and get a head start on the joys of boat ownership….even if you don't own your perfect boat yet. Space is limited.
Boatyard Tour to Learn MORE!
On the Sunday after each of our 2 day seminars, we offer an optional boatyard tour to learn even MORE! Ask Captain Chris about Boat Systems and how it will help you be a better boat owner 772-205-1859.
What People Are Saying About Captain Chris Seminars
I just wanted to let you know what a wonderful experience I had at the Introduction to Boat Systems seminar. 2 days well spent and everyone should take advantage of the Boatyard tour. Not only did I learn how to deal with the various systems on my boat, you taught me how to "see" what I was "looking" at. I spent the next week on my boat with newfound confidence and a better understanding of the items I need to pay attention to. As someone who moved up from smaller outboard powered boats, I didn't know what I didn't know until I took this seminar. This should be mandatory training for anyone new to big boats.
I just completed both Captain Chris' courses.  If you are going to "Loop" and are not an expert on large boats take these courses before you even look at your first boat. Not only will you gain a boatload of knowledge they are fun too!- John S