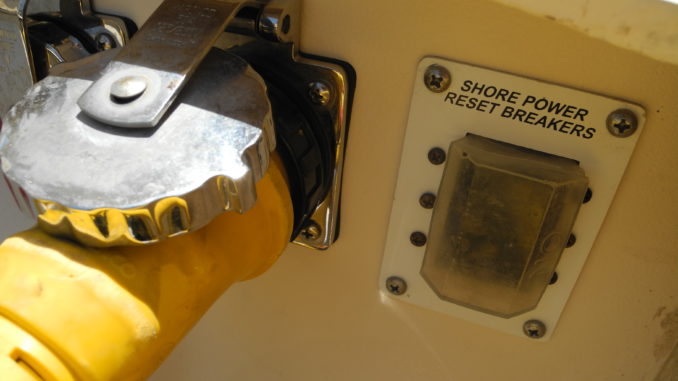 Urgent Shore Power Dilemma Email
Early this morning while I was posting the latest daily edition of our YouTube videos, an urgent shore power dilemma email popped up from a new boat owner.
They just bought the boat and Ack! They lost 110 volt power. Of course, no power means no air conditioning…or much of anything else we humans need for comfort while living aboard a boat
Ask Captain Chris and Get Ready To Learn
I responded immediately with a phone call to help them solve their shore power dilemma. Funny that they were surprised to hear back from me so soon. But if you never ask then you never get told YES! So that's our first lesson here: Ask Captain Chris 772-205-1859 or email Chris@CaptainChrisYachtServices.com
Next, I directed them to the secret circuit breaker in the lazarette under and behind all the wet ropes and fenders. Viola! There it is, reset the breaker and all is well.
Yup, it can be that easy when you Ask Captain Chris. Fortunately, I could walk them through and direct their actions by phone. But with a little ingenuity we could have done facetime (like this video that is a clip from a different boat, similar issue), a zoom call or a variety of other ways to video chat…the next best thing to being there.
Three notes.
Join us for our next Introduction to Boat Systems course to learn this and other DIY maintenance items aboard your boat BEFORE you buy it.
Join our You Tube channel Ask Captain Chris to learn more about the cruising lifestyle.
Ask Captain Chris to schedule a video chat or phone call 772-205-1859 and learn about your personal boat's below deck systems….before you have your own urgent dilemma.