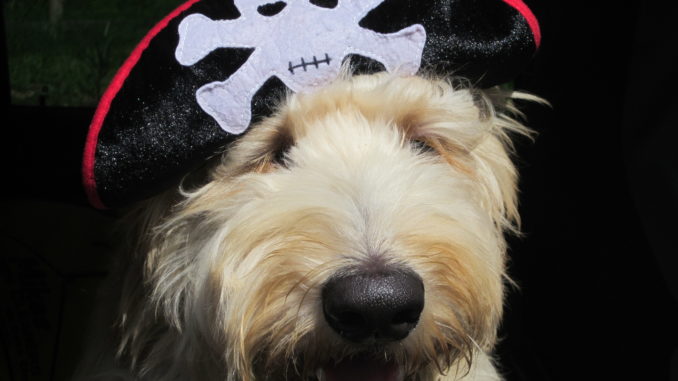 Cruising with Pets
What do I do with my pet while I am cruising? Bring them along, of course! We have always had dogs and they are right there with us.
Earlier in our cruising we lived aboard full time with two Labrador Retrievers, Fred and Chessie and now we have Bert & Ditto, Golden Doodles. Yes, they are big dogs but they are members of our family and cruise with us.
Shore Patrol
Bert & Ditto need to go on shore patrol a few times each day. Shore patrol or walking your pet is not a chore but an adventure (even when it is raining). We launch the dinghy, pull it to the lower side deck and one at a time, Bert & Ditto jump into the boat. As we head to shore we read the hailing ports on other boats anchored and they call out to us to swing by so they can "give the dogs a bone". Never mind us, we're invisible. This is a great way to make new friends while cruising and your best friend gets to come along.
Cruising 101 FUNdamentals
WHAT?? You don't know where to start or how to plan your cruising adventure? Ask Captain Chris at a Cruising 101 FUNdamentals seminar. Learn more at one of our seminars. If you are interested in getting more information today, please contact Captain Chris, 772-205-1859.
There is so much to learn and plan for your cruising adventure. So when you develop your plan, don't forget to bring your pets too. We see a lot of dogs and cats aboard cruising boats but have also seen birds, turtles, frogs and even a ferret. Don't forget to check out our Cruising with Pets playlist on Youtube. Get a few more ideas on how to keep your pet safe while cruising.