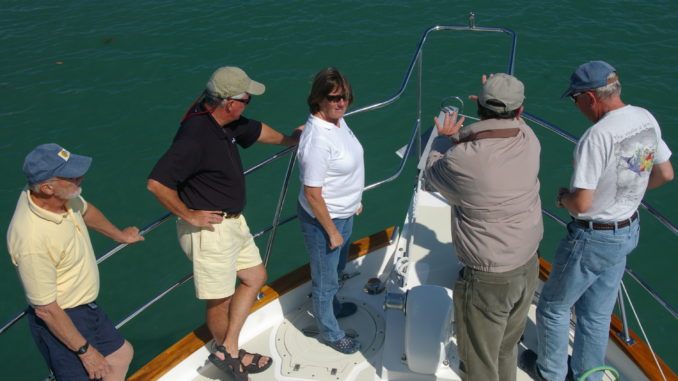 First of all you can anchor almost anywhere you do not impede marine traffic. Check your charts for popular areas and always consider the weather. And it is FREE!
A protected cove is best on stormy nights. Or, if you want to sleep with the windows open on a warm and balmy night then chose an area allowing the evening breeze to keep you cool.
Do you plan to anchor in muddy or sandy bottom conditions? This is significant because anchor designs do make a difference. The water depth is important to allow for the boat swing during the night and the amount of anchor rode deployed.
When first starting out you may want to refer to cruising and anchoring guides. We have produced a Training Video with an extensive explanation on anchoring from the deck of your boat to the type of anchor preferred and the bottom conditions to expect. It may sound like a lot to learn but it is no different than anything else new and exciting. You can find this Video and others in our online Ships Store.
To participate in our FREE four part Anchoring Tips Online Video series register here.
Learn the concept, have the right tools for the job and practice. It can become second nature with the best night's sleep you'll ever experience….just Ask Captain Chris!
Contact Captain Chris for more information on getting your boat anchored properly.