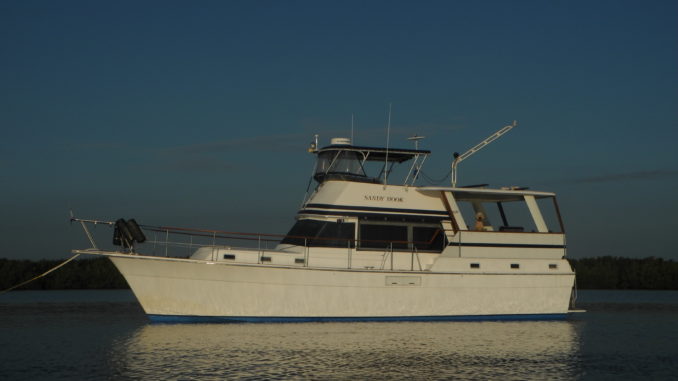 Captain Chris Yacht Services will present seminars at this terrific Gulfport, Mississippi location APRIL 5-7, 2013. Hope to see you soon!!
The Gulfcoast Yacht and Boat Show is the largest Boat Show on the Gulf Coast. Previously held in Orange Beach, Alabama the show has been moved to a brand new 40 million dollar renovated Jones Park in Gulfport, Mississippi. The new facility will now accommodate vessels up over 100′ in length and Captain Chris will offer FREE Seminars each day in the amphitheater.
Cruising the Gulf coast Intracoastal Waterway from New Orleans to Mobile, AL. With Captain Chris at the helm, meander along the Mississippi Sound and the Intracoastal Waterway (ICW) to Dauphin Island and Mobile Bay.
Cruising the Pan Handle, Mobile to Apalachicola, FL. Voyage across Mobile Bay, through Orange Beach, Pensacola, Fort Walton, Destin, Panama City and into Apalachicola Bay. Captain Chris will help you plan your route.
Cruising the Florida Keys – The Keys are the place to go where you can find clear water, tropical climate and an "island" attitude. Captain Chris can help you plot your course for these far away islands that are really just next door. It's an easy place for friends to visit without a passport.
Okeechobee Waterway, Fort Myers to Stuart FL – Take a virtual trip across the Okeechobee Waterway with Captains Chris & Alyse. Become an expert in planning your trip to include 5 locks, the vastness of the shallow lake, the rim route with levee-lined canals, roaming cattle and wild life quite different than you'll find on either of Florida's east or west coast.­­­­­­­­
Bahamas Bound: Destination Abacos – A cruise to the Abacos is no longer the great mystery it once was. Captains Chris and Alyse discuss everything from supplies to available forms of communications, and Customs and immigration issues you'll experience in getting there and back. Modern Electronics make the crossing easier and in less than one day most boats find a wonderful marina and restaurant awaiting their arrival. Learn how to plan your dream cruise into paradise.­
Dinner Aboard – How to make your galley work for YOU! Cruising doesn't mean sandwiches and microwaving frozen dinners. After 17 years cooking in their tiny galley Captains Alyse & Chris Caldwell will share tricks and tips for fabulous feasts and comfort cooking aboard your boat.
Pets aboard – Don't leave your furry friend at home. Bring 'em along and keep everyone happy. Concerned about how to take him for a walk? Our own furry mate Bert will share tricks and tips to keep your four footed crew safe and sound.
Rules of the Road made simple -Has the legalese maritime language confused you? Captain Alyse shares a few easy tips to remember who has right of way and what those red and green lights really mean.
CAPTAINS' CALENDAR OF EVENTS:
April 5-7, 2013 Gulf Coast Yacht and Boat Show Click here for

more information and learn how you can join in the fun.

May 6-9, 2013 AGLCA America's Great Loop Cruisers' Association Spring Rendezvous in Norfolk

.

Click here

to register for this terrific gathering of cruisers as well as those who are dreaming to one day start this adventure. Don't worry if you don't have a boat yet. This is a great event to get started as you learn about looping.

May 14-15, 2013 TrawlerFest University Building Cruising Confidence As A Couple. Anacortes, WA. This class SOLD OUT once again. Why do we keep telling you about classes that sell out FAST? So you can call us and schedule your own private class aboard our training trawler in Florida…anytime! 772-205-1859

May 16-19, 2013 TrawlerFest-Anacortes WA.

Our first afternoon we will present

CRUISING TOGETHER: HOW WE DID IT:

From our first weekend adventures to living the dream aboard our boat SANDY HOOK, your eyes will be opened as we share our experiences cruising together— and we still like each other! Later that afternoon we'll demonstrate a

SAFETY LINE TOSS

then let you give it a try! Then get up early on Friday for an encore performance of

CONFESSIONS OF A GALLEY SLAVE –

Captain Alyse makes your time in the galley another fun adventure. You might even score breakfast! Pick up some ideas we learned from living aboard and cruising for over 15 years on our 44 foot trawler. In the afternoon we'll present a Man Overboard Recovery and demonstrate the use of essential equipment for offshore cruising. Our final two 90 minute TrawlerFest presentations on Saturday are

DINGHY DYNAMICS

when we will open your eyes to different options for types, size and storage of your dinghy followed by

RULES OF THE ROAD MADE SIMPLE

a fun and easy to remember explanation of how to navigate through the waterways. In between walking the docks and boarding beautiful new and seasoned trawlers come to our booth for some FREE tricks and tips from Captain Chris. Register for these and other terrific topics

right here.
Want to get away to warm, sunny Florida this season? Don't miss out!! We are filling our calendar fast. Make your reservations now aboard SANDY HOOK – our 44 foot training trawler while we still have your dates available. If your calendar doesn't work for any of our scheduled events just create your own private cruise aboard SANDY HOOK anytime. We have sunshine not SNOW in the winter and for summer there is always a cool ocean breeze! Email or call us 772-205-1859 and start living the dream. But don't hesitate or you'll miss the boat! Now booking for September through December 2013.
Check out our Facebook page or YouTube Channel for what's happening in the trawler world.