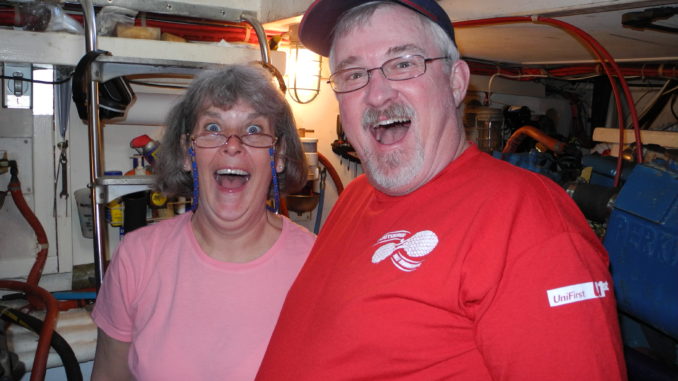 This New York Couple offer their thanks for a great time aboard….
If you'd like to read more about their trip click here.
Chris & Alyse,
……We both want to extend a sincere thanks for your "above and beyond" hospitality you provided to Debbie and I. You both are true professionals as evidenced by your calm demeanor while we maneuvered Sandy Hook in what we thought were gale force winds.
We had a great time on Marco with our daughter, and she laughed with us as we viewed the pictures and provided insight as to what was really happening! We were just commenting about our week on your vessel, when Debbie found our picture on Catherine and Bob's blog from our visit with them. Debbie is going to keep track of their journey, and perhaps we'll travel down and say hello as they pass by on the Erie Canal.
Take care and I'm sure we'll "cross wakes" again.
Regards,
Dennis & Debbie