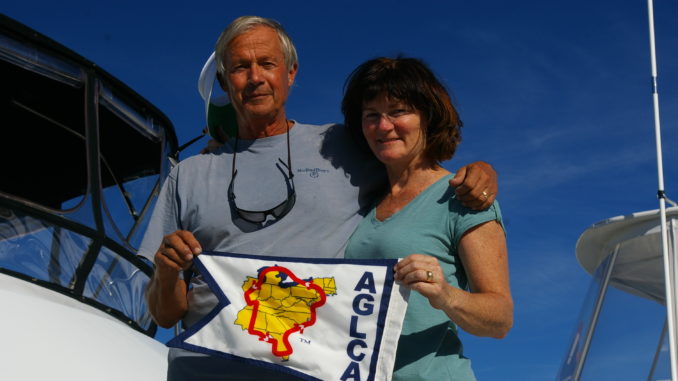 This soon-to-be-looping couple are aboard a 42 Jefferson and are enjoying the "practice" part of preparing to loop. Here's a note sent from a great Treasure Coast Anchorage.
Follow along with Catherine & Bob on their cruising blog.
Chris and Alyse:
I find it hilarious how often Bob and I invoke your names as we are doing things on the boat: either "Chris said we should do it this way . . . " or "Alyse trained us to do it that way . . ." We left Harbour Isle this afternoon (cathryn at the helm for the first time without one of you nearby) and traveled north past Vero Beach up to Pine Island/Hole in the Wall Island. We are now anchored out for the night having a wonderful time. When we poured an after dinner glass of wine, we toasted to you two for making us ready to do this! Thank you again for all your help. You guys are really great!