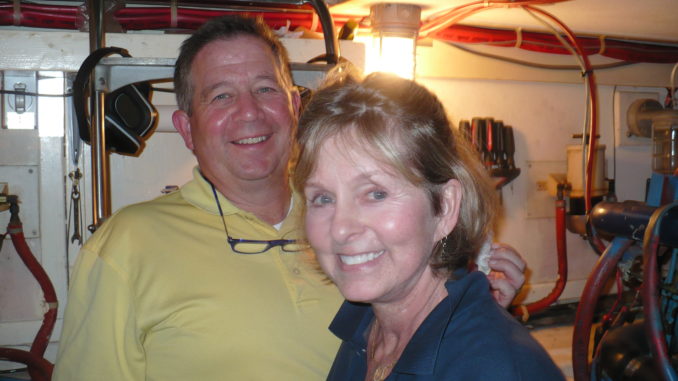 These future cruisers joined us aboard SANDY HOOK and wanted YOU to know too!
Chris and Alyse,
We want to thank you for the wonderful experience we had with you aboard Sandy Hook this past week! You guys do a terrific job, and every expectation that we had for this trip was met or exceeded. We are so glad that we chose your services to jump start our cruising future!
We now feel empowered to move forward with our plans to purchase our boat, jump off the edge of the world and cruise to our hearts content. Our comfort level has been increased exponentially, and our understanding of what to expect has been dramatically enhanced. Thanks for helping us to clarify our vision and know that our goals are attainable.
If you have any folks like us who are considering your services for training, and are looking for references, please do not hesitate to send them our way. We would be happy to talk to others who might be on the same path as we are and encourage them to join you for a few days.
We will fondly remember the time that we spent with you, and look forward to staying in touch as well as catching you at the next Trawler Fest or Rendezvous. And please know that we are thinking of you in the next few days with Irene bearing down. We hope that it just grazes the coast and that you merely get a good blow out of it. (Just so you know…2 of our most significant take-aways were Dragon fruit and muffin tins!)
Sandy and Rob
…Thanks Sandy & Rob…we had fun trawler training with you both and look forward to seeing you at the next TrawlerFest !