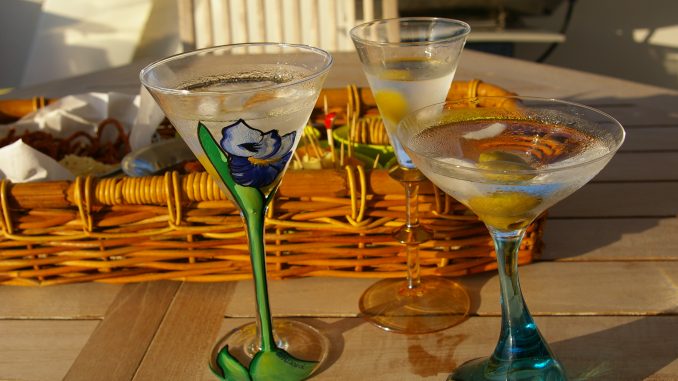 As a new boat owner you quickly discover that your boat is also a great social gathering place. Count on it! You will have more drop-in company than ever before. Life is too short to worry about the unmade bunk or the open tool box in the middle of the salon. Just have a few stock items in your galley and you will always be prepared.
A blender and some frozen items can really wow your guests but don't forget that an ordinary bottle of wine presents nicely when served in a stem glass. And those Koozies that protected your glass glasses can provide double duty over a can of beer or soda.
Here are a few recipes that can get you started. Just click on one of the underlined yummies to see how easy these recipes can be:
Donnie and Marie's Oysters –  Keep a few cans of oyster or sardines for a last minute delicacy.
Ooh La La! – A hearty breakfast or a simple snack. Keep a few hardboiled eggs on hand for this tasty treat.
Happy Appies –  Entertaining with a moments notice? Here are a few quick and easy apps to share with fellow boaters.
Frozenateds…Brrrr! – It's Five O'clock somewhere so find your signature drink and perfect it. Trial and error can be fun when guests are aboard.
Star Fruit Salad is the simple addition of a sliced star fruit to a basic dinner salad. Really makes an otherwise ho-hum dish POP with color and dimension! You can do the same thing with strawberries or easy peel oranges like Cuties.
When you create a few of your own please share them with us and include a photo. Alyse@captainchrisyachtservices.com